Osprey power pack from ND!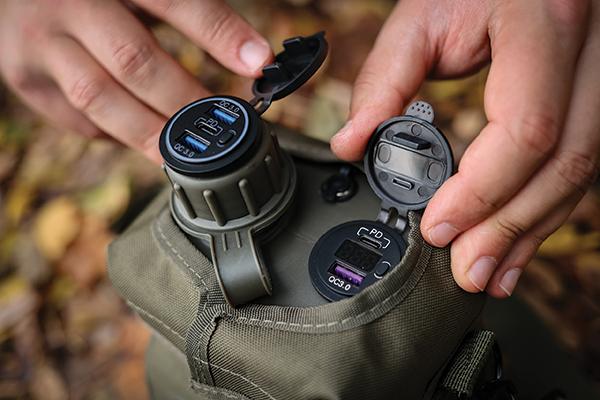 A modular power pack, designed for you to tailor your power consumption and needs with the use of additional batteries. Perfect for keeping power in reserve or going big when using power hungry devices on the bank! Designed and constructed around the ever practical and resilient British Osprey military canteen, this is a power pack solution like we have never seen before, allowing you to build the power you desire, as and when you need it most.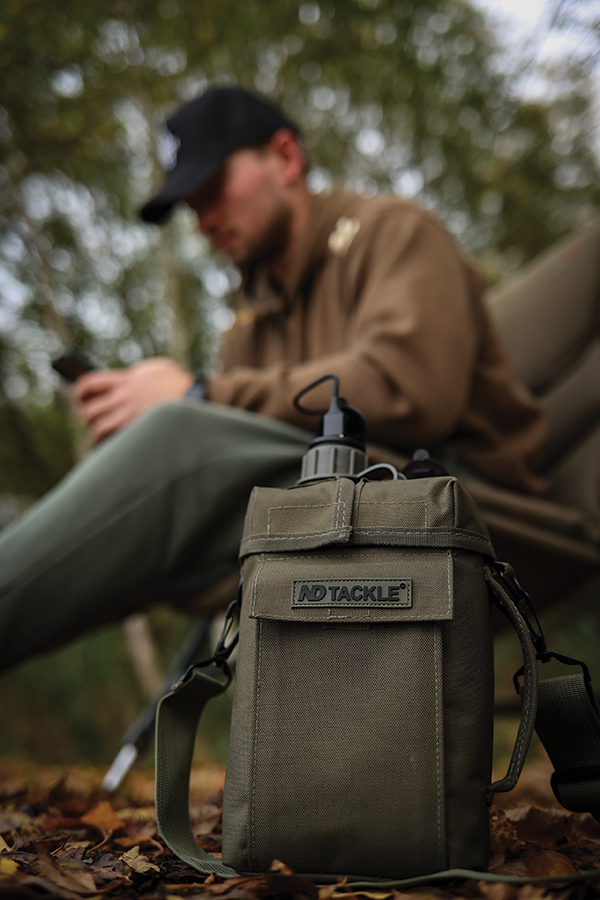 Supplied with one 4S battery, the power capacity is flexible to suit your needs and will safely house up to three 4S batteries, thus changing the power from 5200mAh to 10400mAh or astoundingly 15600mAh at 14.8V! All three batteries connected a generous 230Wh can be achieved and available to use. At a standard 3.7V for phone charging, this is equivalent to a whopping 20.800 mAh, 41600 mAh and 62400 mAh capacity! In terms of output there are no less than three USB-A ports and two USB-C sockets available, meaning you can easily charge multiple devices including phones, headtorches, bivvy lights, laptops and more! The USB-C sockets support a power delivery of 5, 9 and 12V up to 3A for a fast charge when needed! Each of the outputs boasts a sealed cover, keeping your units protected when not in use.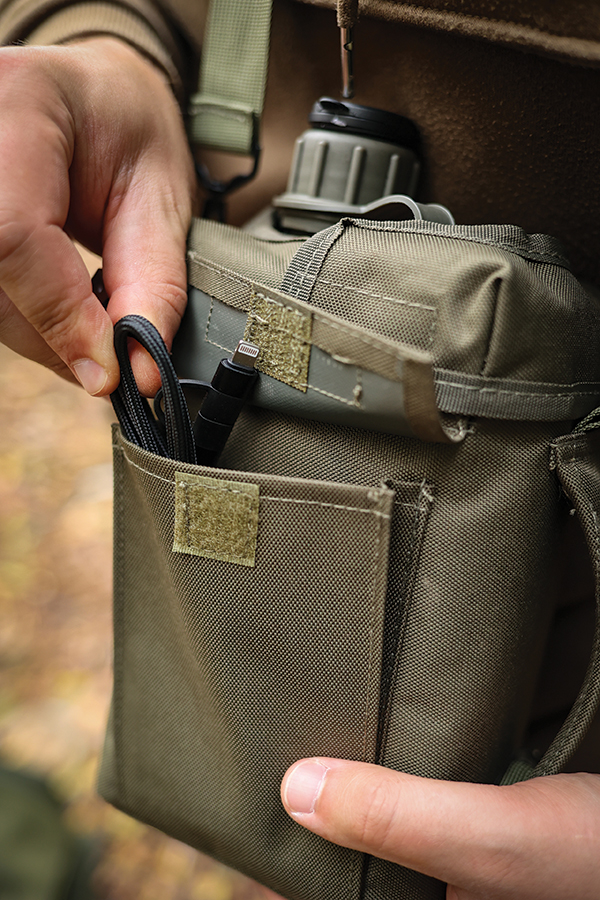 Utilising the same proven battery packs as found on the Bait Boat 2, this is great news for existing users of the bait boat, as now their batteries can not only be safely secured but will also double up as a power source when needed. These batteries are available to purchase separately and are rated at 14.8V 5200mAh. The entire unit weighs in at 1.16kg and with its rugged design looks like it is suited for a life of abuse outdoors, standing freely on its own in a compact and easy to transport package.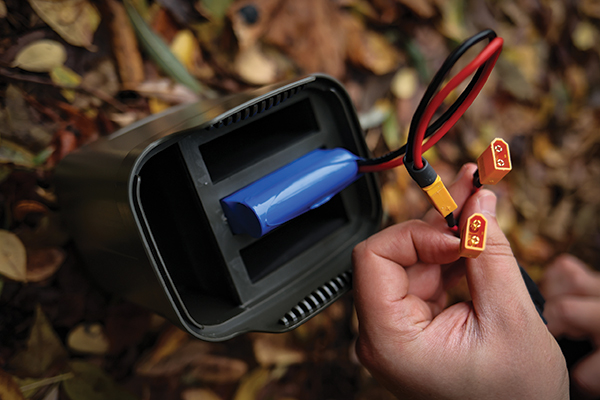 OSPREY POWER PACK
RRP - £99.00
WWW.NEWDIRECTIONTACKLE.CO.UK