NEW DIRECTION | Halo Bucket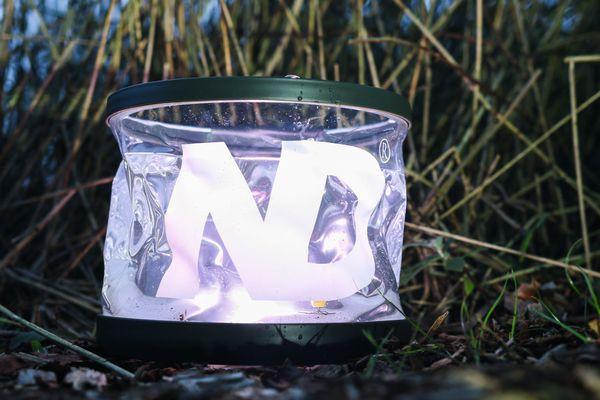 Be it checking rigs or watering down your catch, a spare bucket always comes in handy! The one downside to carrying a number of buckets is that they are bulky and can sometimes get in the way. This is where a multi-purpose collapsible bucket comes into play, allowing you to simply stow it away until the time is right. Why not take this one step further with a bucket that illuminates to make checking rigs even easier? Well there now is such a thing, in the form of New Direction's Halo Bucket.
This interesting take on the humble bucket serves a number of functions including use as a bait bowl, storage bucket and wash basin as well as filling with fresh lake water to keep a fish wet while on an unhooking mat. Checking rigs in the middle of the night can also be challenging, especially when deep margins are present, but with the Halo Bucket it really is as simple as flicking on the bright RGB LED, illuminating the entire contents of the bucket so you can check your rigs with ease!
This bucket has been cleverly designed to fold away flat when not in use but remains rigid in use, ensuring it will hold water with great stability. This is thanks to the two rigid PVC rings at the top and bottom of the bucket. A wireless remote control is also included with the Halo Bucket and allows the user to set the LED featured at the bottom of the bucket to their preferred glow and colour depending on the light conditions. It even makes a handy lamp to gently illuminate your swim without being too bright and in your face – great when sitting with mates. Another innovative and unique product from the guys at New Direction Tackle!
RRP: £19.00
WEBSITE: www.newdirectiontackle.co.uk