MY FENIX | HM65R Shadowmaster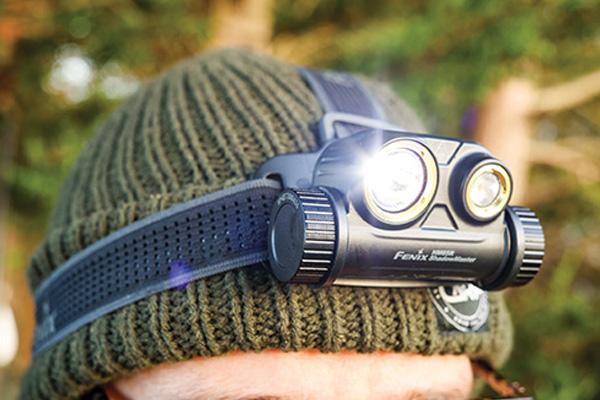 From spotting carp when out on the boat or illuminating far margins, to close to hand tasks or simply anything whenever you need a reliable clean light output, look no further than the aptly named ShadowMaster.
The HM65R ShadowMaster headlamp features a brightness adjustable main beam that ranges from a discreet 50 lumens right through to a Turbo setting, which increases its output to a dazzling 1,200 lumens. The focus free balanced main beam has five brightness settings that reach out up to 168 metres while also being able to generate a wide area floodlight. A powerful red floodlight function offers four brightness settings from five to 150 lumens, giving the choice of night vision protection/stealthy operation or red floodlighting out to a useful 30 metres.
Upgraded non dimming power electronics keep the light a constant even when the battery is running low, so no more squinting when your battery is running out, and what's more the included Fenix ARB-L18-3500 mAh 18650 is a rechargeable battery too! The run time varies from 120 hours to 20 minutes depending on your desired colour and light output, but rest assured you can charge the unit back to full in just three hours.
The battery can be charged on the go with the supplied USB-C type cable and a four LED battery meter indicates both charging and remaining charge status. If that isn't enough, additional batteries can also be purchased and swapped simply by unscrewing the battery compartment cap.
Constructed using a magnesium alloy body for ultra-light weight and excellent heat dissipation, the ShadowMaster is impact resistant to two metres and also boasts an IP68 water submersible rating meaning, simply whatever you can throw at this on the bank, the ShadowMaster will lap it up.
RRP: £99.95
WEBSITE: www.myfenix.co.uk