CULT | DPM Deluxe Sherpa Bed Cover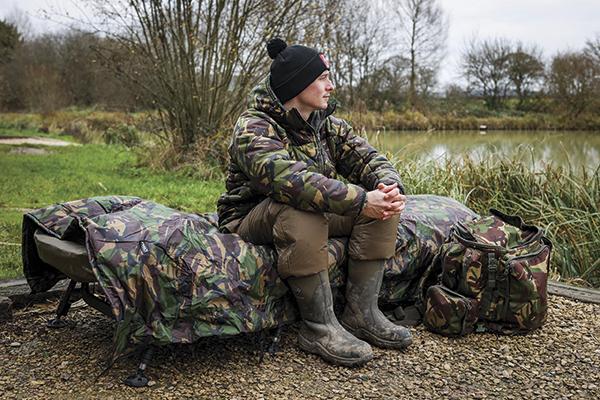 Whether you want to add comfort and warmth to an existing sleep system or perhaps want to strip down bulky sleeping bags but need protection and warmth for an overnight trip, look no further than the DPM Deluxe Sherpa Bed Cover.
With a luxurious extra soft Lux Sherpa lining on the inside, and a water resistant 5,000 hydrostatic head 210T material outer, the bed cover is perfect for protecting your valuable bedchair from muddy paws, wet clothing, condensation and even spillages.
Boasting a high warmth to weight ratio and much less bulk than traditional fleeces and other bedchair shrouds, the cover measures 225 x 125cm. The oversized nature of the cover helps to reduce draughts and if you are after a lie-in, it can be pulled up over your head to ensure the morning light stays firmly outside. A multitude of adjustable fastenings either side allow you to attach the cover directly to your bedchair frame either side, ensuring when that all-important bite comes you can get out fast and easily. Fitted with an elasticated foot hood also helps secure the cover at the bottom end of your bedchair and further increases heat-retention in this area – let's be honest, none of us like cold feet!
Washing machine friendly is another advantage making sure you stay clean and hygienic throughout the seasons whether you like to hang it up through the warmer seasons and ensuring it is in tip top shape ready to battle the cold weather once again.
Supplied in a DPM Stuff Sack for easy transportation and storage it can also be kept in the car or barrow for an extra layer of protection when needed. Alternatively you would be able to leave it set up on a bedchair or folded in between so it is always ready to go.
RRP: £64.99
WEBSITE: www.culttackle.com