GARDNER TACKLE | Black Shadow Range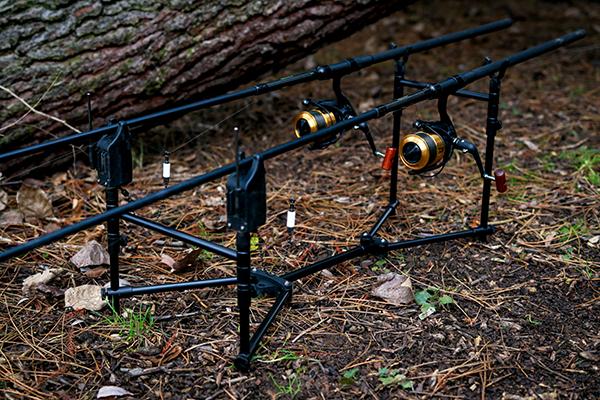 Black Shadow Banksticks
Designed to be a lightweight and hardwearing bankware solution these extendable banksticks feature an easy to grip slotted gnarled thumb screw that allows the inner high-grade solid aluminium rod to be locked securely, ensuring a reliable and rock solid bankside setup.
With standard 3/8 BSF threads they are fully compatible with both the Black Shadow range and of course other standard bankware and bite alarms.
Available in three lengths, 6in, 12in and the largest 18in, each item is finished in a hardwearing black anodised finish offering weather protection and a sleek and minimal appearance that we really like!
Black Shadow Buzzer Bars and Black Shadow Snag Buzzer Bars
To complement the Black Shadow Banksticks, the Black Shadow Buzzer Bars are equally as lightweight yet hardwearing thanks to a construction process utilising quality materials, including a high-grade aluminium.
Designed to suit a wide range of angling situations these Buzzer Bars are available in four options, the two-rod setup in 6in (15cm) and 7in and the three-rod setup in 10in and 12in (30cm) varieties.
For anglers wishing to use a goal-post arrangement, which is particularly beneficial when fishing in snaggy situations, or when wanting more control and security than a conventional Buzzer Bar, the Black Shadow Range offers the Snag Buzzer Bars. As you would presume, each item benefits from the same discreet black aesthetics and continues to utilise the lightweight construction process while boasting the twin bankstick arrangement.