Gardner Casting Fingerstalls
£4.99
This supple leather fingerstall is essential when casting at range or spodding out bait, protecting your casting finger on high-impact scenarios With the majority of braids being low in diameter, unprotected fingers more susceptible to being cut.
The Gardner fingerstall is minimal and lightweight. A Velcro fastening strap ensures it stays on your wrist and in position cast after cast. There are left and right-hand versions available in standard and large.
Utilising this product will bring more confidence to each cast, enhancing your casting skill and allowing you to push the boundaries even further. (DM)
FOR MORE DETAILS GO TO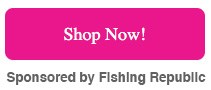 Like what you see?

Or buy a single issue