Aqua Products Boot Liner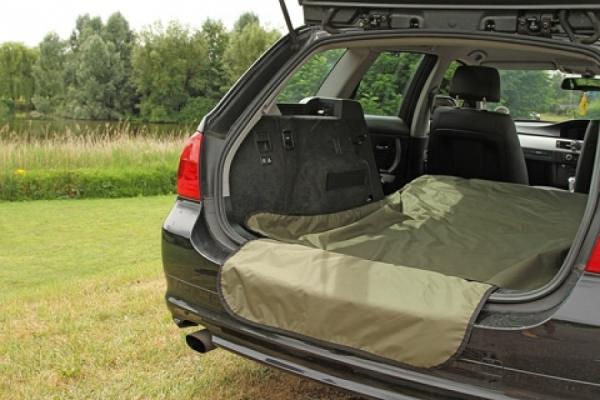 If there's one thing I hate it's getting my car muddied up with my fishing tackle, so a boot liner of some description has always been a must.
Having tested this one through each of the four seasons, it's stood up well to the task of keeping my motor relatively clean and tidy.
I have what you might call a small estate car, a BMW 3 series, and the Aqua Boot Liner fits it perfectly – you'd be forgiven for thinking that it had been made especially for this model. That leads me to think that it may fall a little short if you own a significantly bigger car.
With my seats down, all the useable area is covered and my gear sits on top of it. I've had a couple of bait spillages, which, thanks to the Aquatexx material, have not been a drama. I also particularly like the additional panel (which is removable) that sits over the number plate and bumper and protects the car when lifting my barrow in and out.
The Aqua boot liner is now a permanent fixture in my boot, folded in half when I'm using it conventionally and then folding out easily when I need to fill my car with fishing gear or even trips to the local tip.
MARC'S VERDICT
Ideal liner that fits all but the biggest boots
Price:
£49.99
Website:
www.aquaproducts.co.uk