All the different hook patterns you could want from PB Products!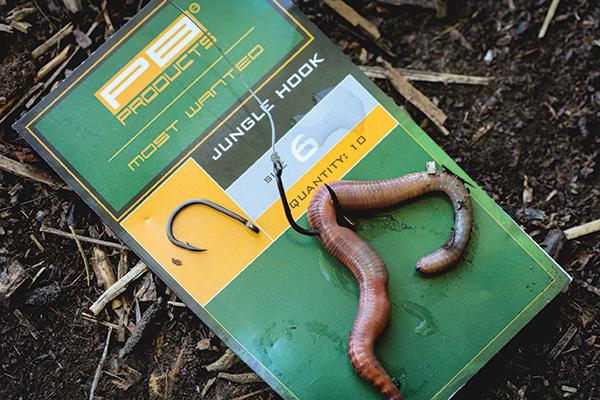 POWER CURVE
A conventional curved pattern of hook with a reasonably wide gape, this hook is ideal for rigs like the popular Ronnie rig where it doesn't completely close up the gape. A long and super-sharp straight point easily penetrates the flesh and this is only accentuated by the new super-smooth PTFE coating. Available in sizes 2, 4, 6 and 8.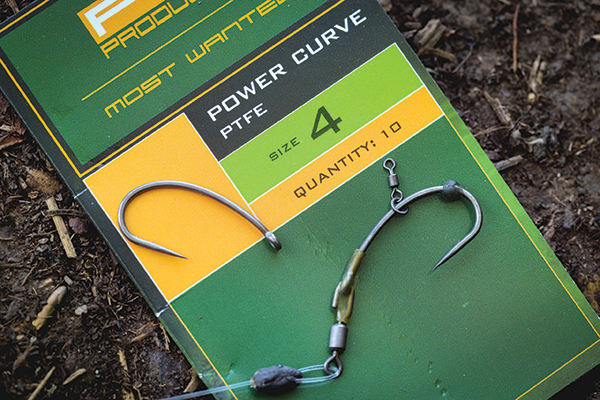 WIDE CIRCLE
A unique hook model that we've yet to see in the carp market, but one that looks lethal… with its super-wide gape, ultra-short shank and sharp beaked point, this is a hook that is just ready to grab hold and never let go! A beefy wire gauge keeps the hook strong, making it a great option for carping in tough conditions. Finished in the new slippery PTFE finish, the coating is both discreet and aids penetration. Available in sizes 2 through to 8, the smaller sizes being ideal for floater fishing.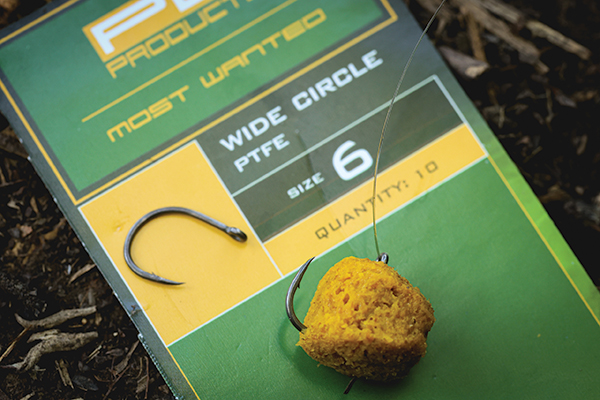 SUPER STRONG
We are well into summer now and the weed is very much in full growth flow. Strong tackle is essential in these conditions with the hook being one of the most important. This pattern is extremely strong, and a perfect choice should you need to pull those carp through the weed beds or away from snags. The pin sharpness of the hook aids fast hooking and the brute strength ensures you bring the carp in with no issues. Looking for a hulk of a hook for all fishing situations, then this pattern is for you. Available in sizes 6 and 8.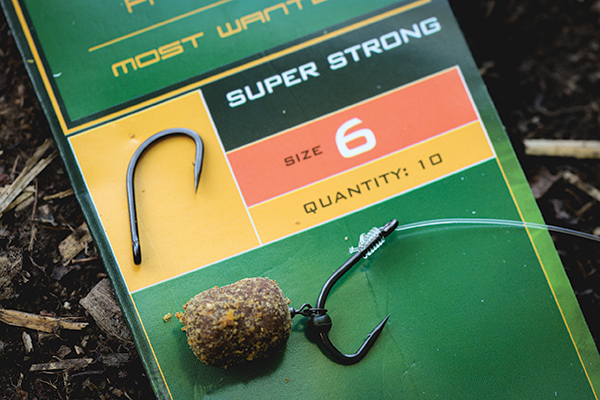 CURVED KD
One of, if not THE most popular hook pattern PB has within its range and for good reason. As in the name, this hook was designed with the deadly KD rig in mind. The angle in which the hook reaches out from the hook link – looking to impale itself on any potential interest is as it sounds, completely devastating and one hook you definitely need to have within your armoury. Available in sizes 4, 6 and 8.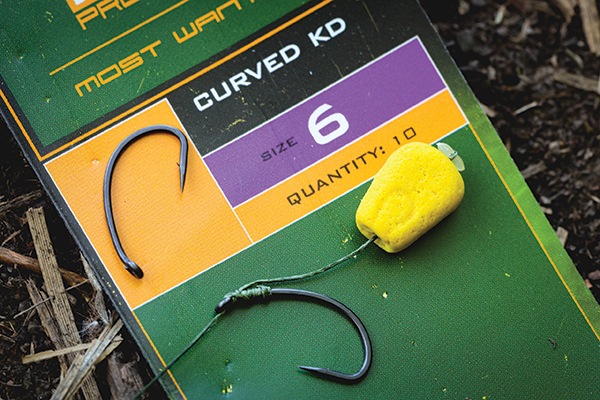 ANTI EJECT
A hook that holds its own; the mid-length shank and claw-like bend give this pattern a very good chance of taking hold once sucked in. Mega-sharp with a straight point providing instant impact on a feeding carp. Favoured with a flexible rig or combi rig for most anglers. Available in sizes 4, 6 and 8.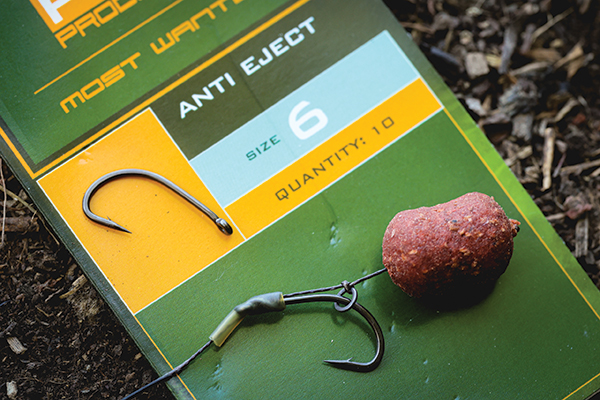 BRIDGE BEATER
Another unique pattern to PB, this is a strong and wide gaped pattern, with a slight dip in the bend. A superb hook, suitable for many different types of rigs, but we particularly like how this works when used with monos, for the likes of D rigs or even when free-lining. The slight dip in the shank actually causes the hook point to stick out a little more, improving its chance of grabbing hold. This hook comes in sizes 2, 4 and 6.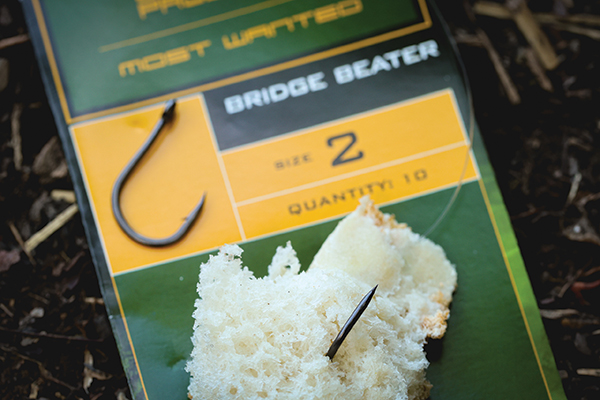 JUNGLE
Another popular hook within the range, that is ideal for the likes of free-lining or simply taming beastly carp within the jungle! This hook boasts a wide gape pattern with pin-point sharpness and brute strength that enables you to fish in any demanding situations. This is the ultimate all round hook and would be the one we would take on to a desert island (or jungle!) should we only be allowed one and our life depended on it! Comes in sizes 1, 2 ,4, 6 and now 10 for floater and zig fishing.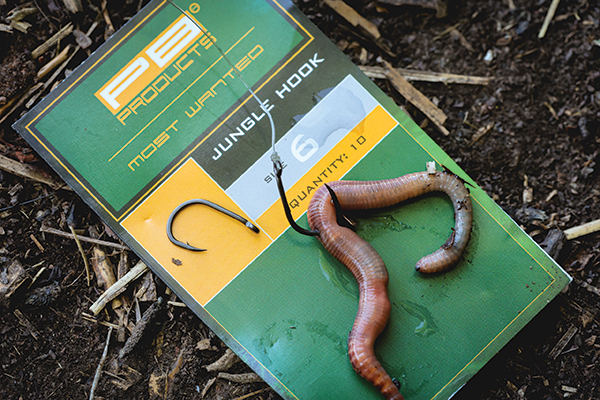 CHOD
This pattern really does need no introduction. Very much selling itself and with PB producing this super-sharp hook that has had an eye manufactured to ensure you can pass large stiff rig material through to give you the perfect D, it's a hook within the range that stands out from the crowd. The colour of the hook also is loved by many as its dark finish ensures discretion when off the lake bed, if you love a chod, PB chod rig hooks need to be the go-to for you! Available in sizes 4, 6 and 8.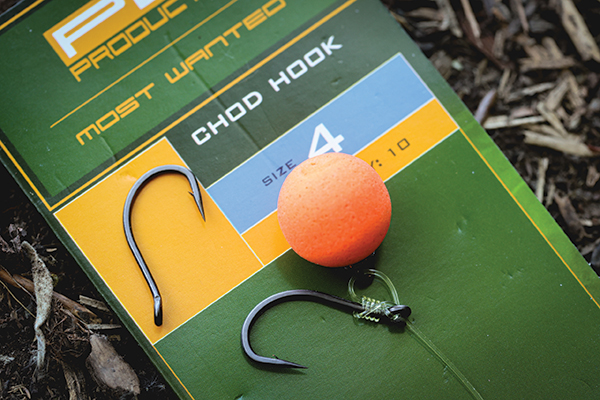 HOOK RANGE
RRP FROM £5.79
PBPRODUCTSUK.CO.UK