Undercover camo compact spider bivvy (Video)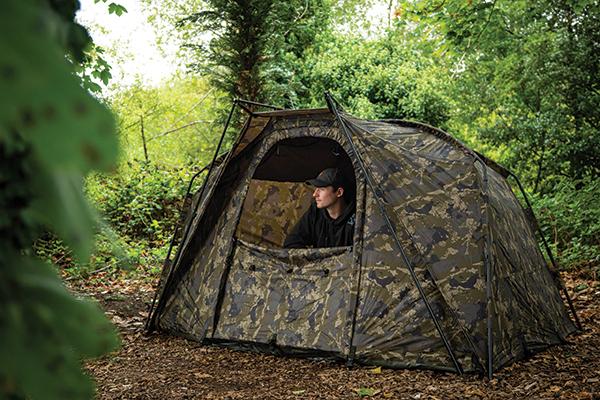 When an item proves to be extremely popular in carp fishing, it would appear to be absolute insanity to make any unnecessary changes. The one thing you can change however, is the overall aesthetic of a product and Solar has been doing so with a number of its proven best sellers to offer the angler something more suited to different tastes. This is where the Undercover Cover Camo pattern comes into play, with a fine blend of subdued colours merged together on the 10,000 Hydrostatic Head Solar Tex fabric.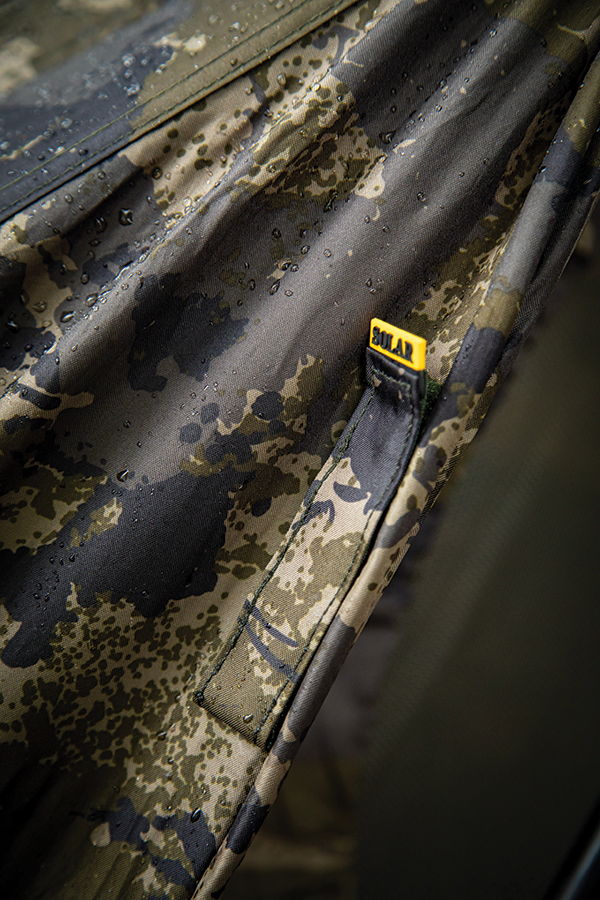 The SP Spider Compact is a phenomenal performer as this bivvy can be erected and dismantled in extremely quick time, great for moving on to shows or packing away fast after a work night. It is possible to set the Compact up in less than 30 seconds, a milestone that many shelters are yet to compete with. As expected from Solar, the SP Spider Compact benefits hugely from high quality materials, fixtures and fittings to ensure durability and reliability for many years to come. This in turn means the bivvy is not quite the lightest shelter system on the market, weighing in at a solid 8kg.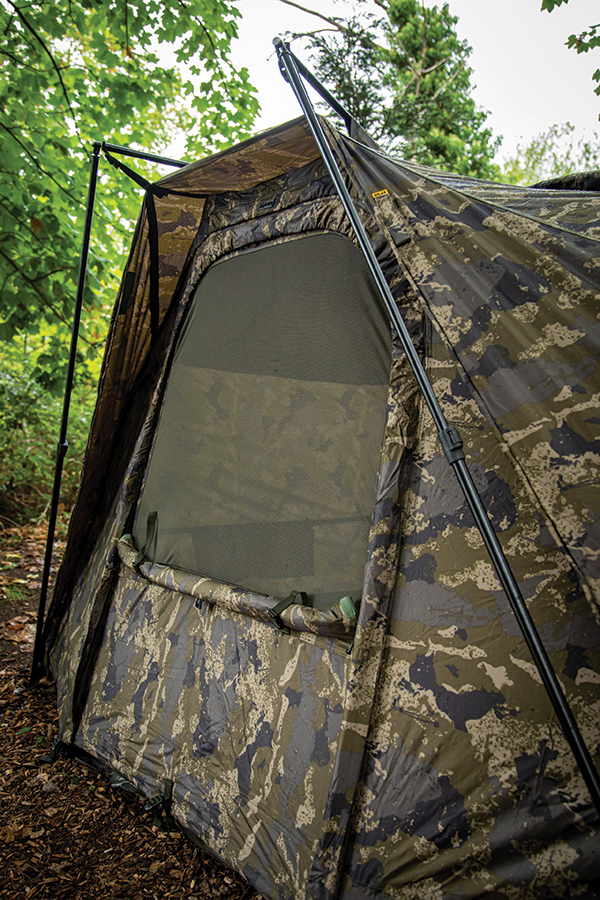 As with the base model, the bivvy boasts a square back to allow bedchairs to be seated as far back as possible, allowing the user to make the most of the compact footprint, using the room in front for storage of luggage as well as increased movement for when you are cooking or rigging back up. Increase of head room is always appreciated and the enlarged head space prevents unwanted backache or hunching over for long periods. A high quality stainless centre block allows for superior rigidity of the system, which is most needed in adverse weather conditions. The SP Compact can also be used on any ground you wish thanks to adjustable frame legs, and to avoid any sag in the material Solar has ensured that fabric tensioning is achieved through the ingenious design.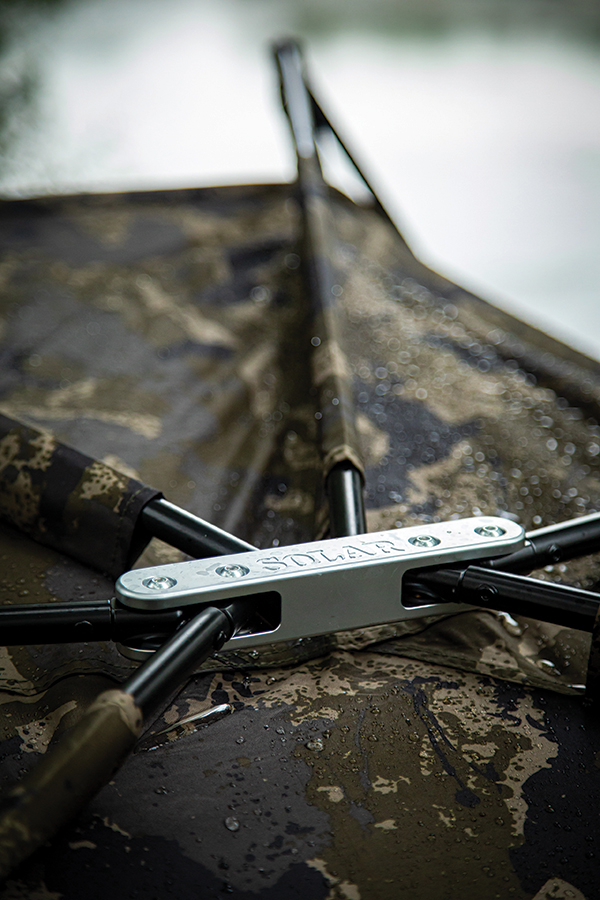 Other key features include a condensation shield in the roof of the shelter and an extra-large meshed vent at the rear for increased air flow. This can be rolled up and held open through the use of the installed magnetised buckles, or pegged out to form a vent in wet weather. Groundsheets and various panels (including a mozzi front) are sold separately, as are the overwraps which will be most welcome in the coming months. For those who already own the green version of the SP Spider Compact, you will be pleased to learn that the Undercover Camo version of the overwrap will fit perfectly.
Solar SP Spider Compact Bivvy Undercover Camo Features:
- Lightweight and compact
- 30-second erection time
- Adjustable frame legs
- Square rear profile
- Ground and infills sold separately
- Stainless block with Solar engraving
- Mag-Loc buckles
- Internal condensation gap
- Storm poles included
- High quality SolarTex fabric throughout
UNDERCOVER CAMO COMPACT SPIDER BIVVY
RRP - £349.99
Website - WWW.SOLARTACKLE.CO.UK