Solar's South Westerly Pro uni spider bivvy (Video)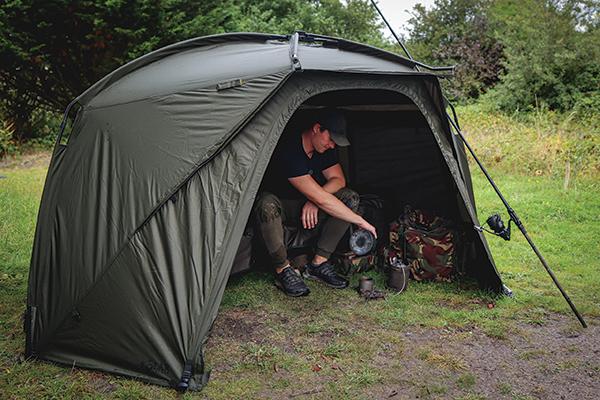 Solar Tackle has a reputation of producing some of the best quality and long lasting products in carp fishing. Extremely famous for its high end stainless range, the latest Uni Spider Bivvy certainly lived up to that reputation. However, with high specification materials comes a hefty price tag, so Solar was keen to introduce a more affordable version into the market – the South Westerly Pro Uni Spider Bivvy. This really is a thing of beauty, and for the standard of quality, is more than fairly priced too!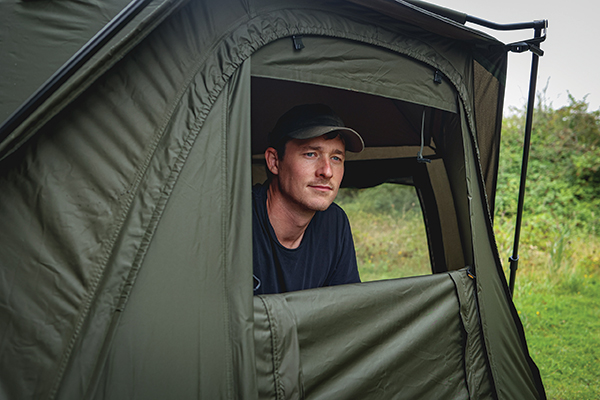 Designed and created by Solar's very own Martin Locke, the idea behind the Uni Spider Bivvy is it can be a shelter for any angler who fishes at any venue, at any time of year. What many anglers dislike about a conventional bivvy system is the setting up and packing away process, but Solar's creation works on a spider style frame. This allows the angler to set their shelter up in double-quick time or pack away extremely fast when looking to leave for work or move on to showing fish! While the SP version utilises a precision stainless block, the South Westerly Pro utilises a nylon moulded central block, which is not only less expensive to produce, but also a fair bit lighter too.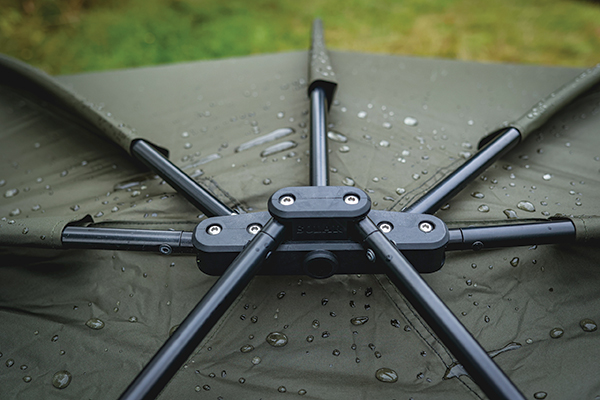 There is absolutely tons of space found inside, with the entire footprint measuring 190cm deep, 280cm wide and 140cm in height. Bedchairs, and plenty of luggage can be contained inside at any one time, with more than enough room to spare. Plenty of ventilation is also possible, through the use of four installed zipped mesh windows that allow for increased air flow in the summer months, helping to keep anglers cool and composed. These are secured by Solar's very own snap-loc magnetic buckles.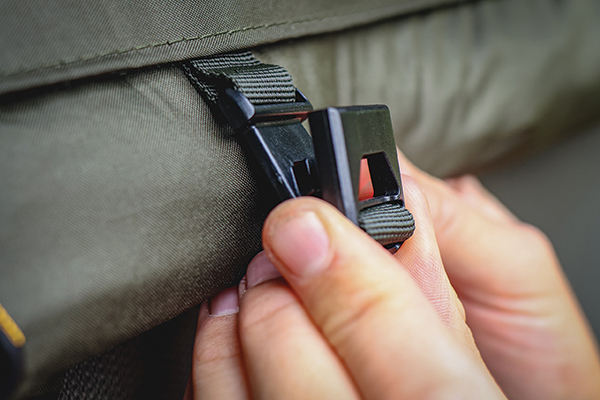 The bivvy is constructed from a fully waterproof material in the form of the SolarTex 3 and through using this specific fabric, condensation is kept to an absolute minimum. To prevent any unwanted drips of water on your head during the night, an internal vapour shield has also been installed. Velcro rod ties keep your setup secure whilst preparing to recast, and storm poles are also included with every purchase. Complete with a hard wearing and zipped carry bag, the bivvy weighs in at 8.94kg. A clip-in groundsheet and infill panel are available separately, which are ideal for fishing during the cooler months, as well as adding a little more comfort to the mix.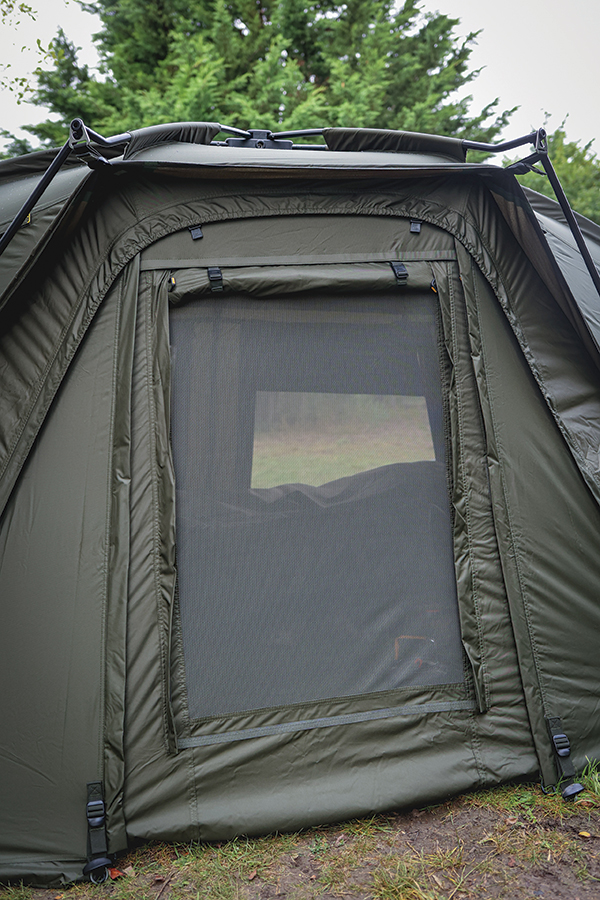 This Solar shelter is also part of the Modular Concept, meaning the bivvy features the safe fittings as the higher spec SP version and therefore all of the same additional components can be used. A mozzi mesh front with a handy magnetic door provides respite from biting insects, while the peak provides extra coverage over the front of the bivvy, plus a second layer of insulation to the roof. Also available are the two extended overwraps (0.5m and 1.2m) providing greater room for longer sessions at home or abroad or for additional company while on the bank. This modular system ensures the Uni Spider can grow with your needs.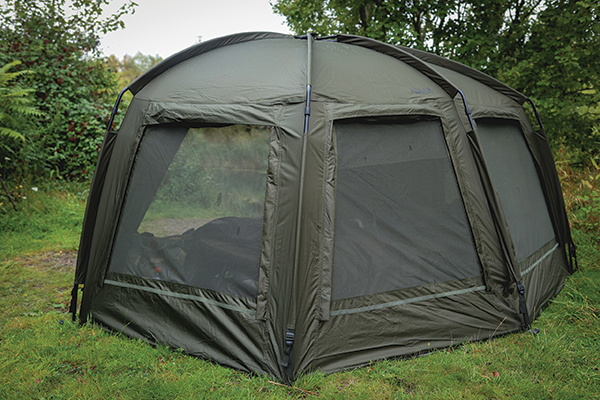 South Westerly Pro Uni Spider Bivvy
• Bivvy £379.99
• Groundsheet £56.99
• Infill panel £65.99
• Mozzi mesh £59.99
• 0.5m extended overwrap £309.99
• 1.2m extended overwrap £379.99