Solar's P1 hanger ball line clips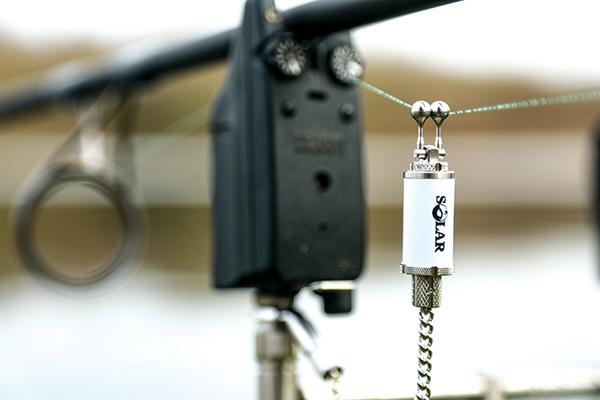 Although having not been available for many years, there will be plenty of you out there that fondly remember Solar's original stainless Hanger Ball Clips… some may even have a prized collection that they still use. With their entirely stainless steel construction they were pretty much bombproof and now Solar has taken that design and brought it up to date for the modern carp market.
Precision engineered in the UK from high grade stainless steel, these are a thing of beauty. Not only do they look fantastic thanks to modern CAD design bringing them bang up to date, but they work seamlessly too! The tensioned stainless balls hold the hanger on the line with minimal friction and work perfectly with all lines, whether that's a monofilament or fine braid, without worry of pinching the line as it pulls from the clip.
Machined as a single piece of stainless steel, the wire smoothly tapers on to the balls ensuring line does not get caught or, worse still, damaged in any grooves as can often be seen in cheaper stainless ball clips. The one-piece ball clip itself rotates freely within the hinge mechanism, allowing the hangers to be used in a variety of situations. Even with heavier bobbins, you can now fish slack lines with the bobbins hanging low, without the worry of line wrapping up around the hanger chain. Just the ball clip itself sits proud, allowing the bobbin to orientate itself correctly.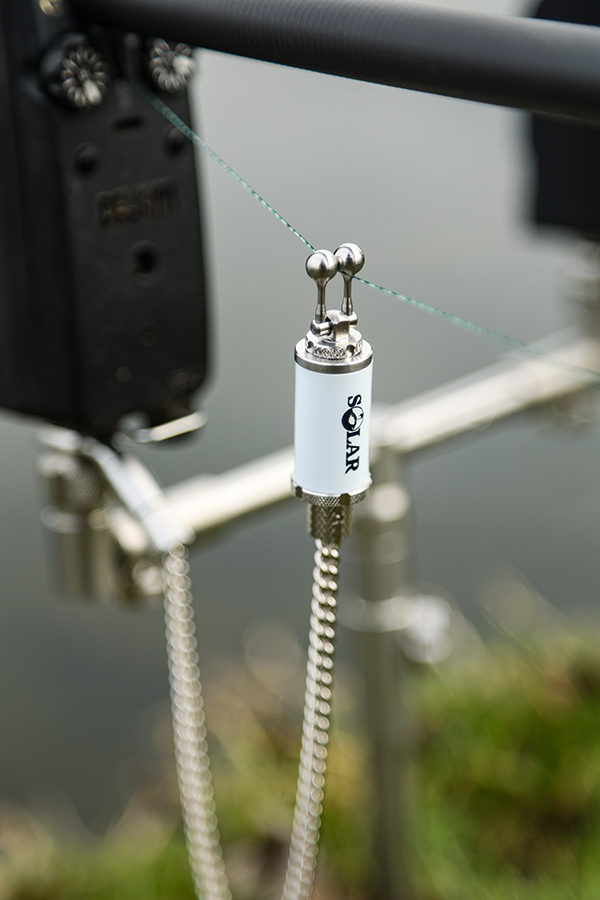 The clips feature a 2BA thread, making it not only compatible with all Solar bite indicator systems past, present and future, but also compatible with most other indicator systems on the market. Like what you see? Chances are you can simply fit these to your current bobbins and enjoy the benefits of these fantastically engineered clips!
SOLAR TACKLE
P1 HANGER BALL LINE CLIP
RRP - £10.99
WWW.SOLARTACKLE.CO.UK