TRAKKER | Trinity Cork Rods (Video)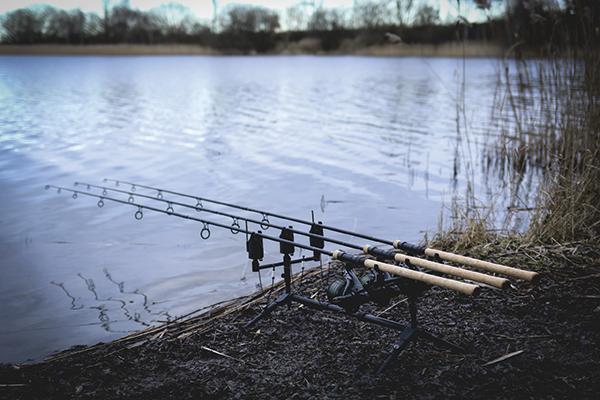 Designed to bring to the market an affordable rod for anglers with a lower budget but who don't want to compromise on quality, the Trinity Rods come in two varying lengths, a 10ft and more conventional 12ft option.
Trakker suggests the ethos behind the Trinity Cork rods was in fact to make them for anglers just starting out into the sport, giving them a fully loaded and affordable carp rod, but we feel they are also ideal for anglers looking for a pocket-friendly way to have a second setup, or looking to replace some tired old carp rods without breaking the bank!
Styled around the comfortable and aesthetically pleasing full length cork handle, as the name suggests, both carp rods have been designed to be easy to use and compress, resulting in the end user gaining the most from the robust carbon fibre blank construction, ensuring they not only cast well but also have plenty of power in reserve for that all-important fish fighting ability and without too much emphasis being placed on brute strength. Speaking to the anglers on the team that have been using them, the lighter 3lb models have proved to be a joy to use for carp, big or small!
Both the 10ft and 12ft model come in a choice of two test curves, a true fish player's dream of 3lb, and the slightly stepped up 3.5lb variant that delivers a bit more bang for your buck when fishing with larger leads or launching out PVA bags. The 10ft Trinity Cork carp rods would make an excellent choice for young anglers, anglers who want to keep on the move and take advantage of small intimate swims and venues or, as we thought, ideal for anglers wishing to fish from a boat.
The rod itself has a sleek looking matte black blank that is set off nicely with a DPS-Style 18mm reel seat with nifty black hoods suitable for use with all of today's modern carp reels on the market. Moving along the rod you will find suitably styled black butt cap and collars and durable ceramic guides that have been spaced along the length of the rod, offering a line friendly ring insert and allowing the whole blank to be utilised both in casting and fish fighting movements. The rod has then been finished with minimal holographic branding that set them off wonderfully.
For around the £100 mark, you certainly can't go wrong with a set of these rods – great work from the guys at Trakker!
RRP: £99.99 to £109.99
WEBSITE: www.trakkerproducts.co.uk
To find out more about Trinity Cork rods, watch the video below.