SHIMANO | Tribal TX2 12ft INT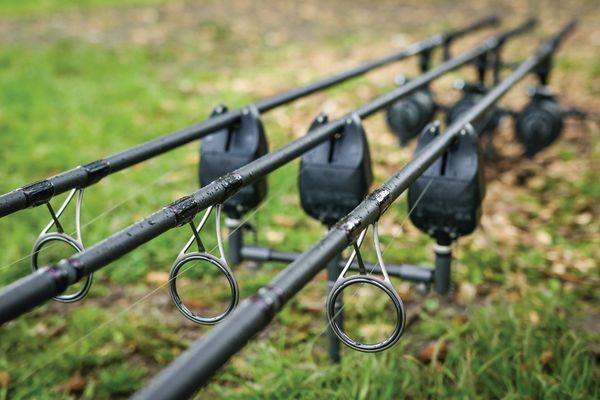 The Shimano Tribal TX family is an extensive range of rods, offering high performance rods, from compact 'lite' models for the mobile angler to powerful lead launching machines, and the TX2 is no exception boasting a serious list of high end materials brought together for a very affordable price.
The TX2 has been available in a wide selection of rods in a range of lengths and test curves including 9ft (3lb), 10ft (2.75 and 3lb), 11ft (3lb), 12ft (2.75, 3 and 3.25lb) and 13ft (3 and INT). However one particular rod that was missing from the range for a long time was a 12ft Intensity model offering a more powerful casting rod for anglers preferring a more conventional length rod. Well, Shimano listened to what the anglers have wanted and have now added that exact rod to the popular TX2 range!
The TX2 carp rod range is based on proven manufacturing processes, and each blank is meticulously constructed utilising XT60 carbon. The end result is an aesthetically pleasing slim bank with reserves of power for a powerful casting performance. Although designed as a casting tool, the 12ft TX2 INT is not just a stiff unforgiving broom handle, but offers the user a decent fish playing experience thanks to the tip and middle section that help to absorb powerful fish lunges when required and giving a very satisfying battle curve, which is key in maintaining hook-holds when it matters most.
The 12ft INT is fitted with six precisely spaced double legged stainless steel Seaguide guides including a 50mm butt and an oversized 16mm anti-frap tip ring for minimal friction on the cast. The rod is finished with a Shimano DPS reel seat complete with a thin shrink rubber butt grip, which gives a firm and secure hold in all conditions with minimal bulk. A lipped rod stopper behind the reel seat can be positioned behind the rod grip on your rests to ensure your kit won't get dragged in on violent takes! The TX2 also benefits from a line friendly plastic line clip to improve indication.
The sleek design of the TX2 will last for many a year to come, suiting all manner of modern day carp angling situations, with minimalistic decals and an eye catching pink tipping on black cosmetic wrapping that sets off the rod perfectly.
RRP: £124.99
WEBSITE: www.fish.shimano-eu.com