SHIMANO | TX-1 Lite Rods (Video)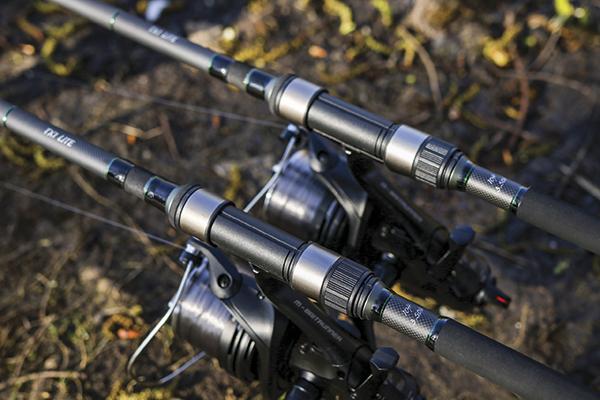 In recent times it has become apparent that fishing with scaled down kit is a very popular way to fish and is applicable to angling at home and abroad. Shimano has understood this need for many years now designing rods that break down into multiple sections. In the past using a rod of a similar design would have posed a number of concerns for casting and fish playing, however Shimano expelled this myth with its recent high-end TX-Lite rods, which proved you could have both compact pack-down and great performance.
The all new Shimano TX-1 Lite rods are Shimano's newest four-piece rod, utilising much of the same technology as the TX-Lite but with a much more affordable price tag. Whether you are travelling by bus, train or plane the transportation of your rods will be the least of your concerns!
With this beautiful set of sticks you will be able to cast just as you expect to with a two-piece rod. The ultra-light carbon blank is crisp, highly durable and will see casts being sent with precision on to the baited area. A full length shrink wrap handle will provide plenty of grip in adverse weather conditions and the DPS reel seat will comfortably accommodate any reel you wish to use. There are three lengths of rod available, with the choice of a 9ft, 10ft or 12ft rod. Both the 10ft and 12ft models have two test curves to choose from, whether it is the 3lb test or the heavier 3.5lb for demanding environments and longer distance casting.
All the rods in the range have been treated to the stainless steel Seaguides, 50mm guides have been given to the longer models. Line of all diameters will glide through the guides like a hot knife through butter helping to consistently hit the mark every time even in a crosswind.
It is worth noting the breakdown sizes of each rod, starting with the 9ft rod, which has a total breakdown of 76cm, the 10ft has an 83cm breakdown and the 12ft has a 98cm breakdown. No matter how small your car is these rods will sit in every boot ready and waiting for the next session!
Shimano also produces the TX Lite Tactical Rod Bag, which will house, protect and keep your rods organised in fine style.
RRP: £69.99 to £94.99
WEBSITE: www.fish.shimano-eu.com