TF GEAR | GXi Big Pit Reel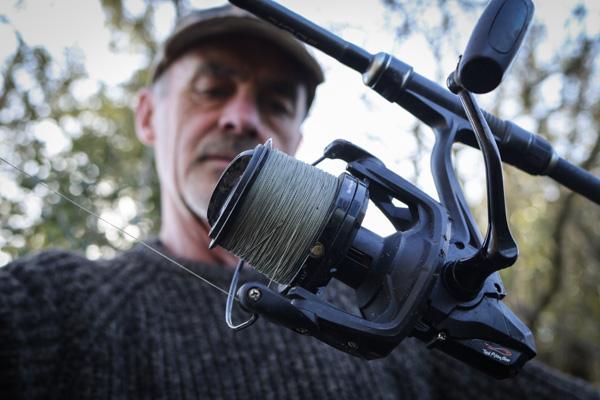 If there is one angler within this magazine who has a reputation for pushing his gear to the limits on the wildest venues the UK has to offer, it has to be Dave Lane.
When we heard that Dave had helped to create a big-pit reel, we just had to take a look, and in all honesty he and it have lived up to our expectations.
A simple, yet durable design paired with the right amount of functionality and features you would desire on a big pit reel is what we have got, and we like it!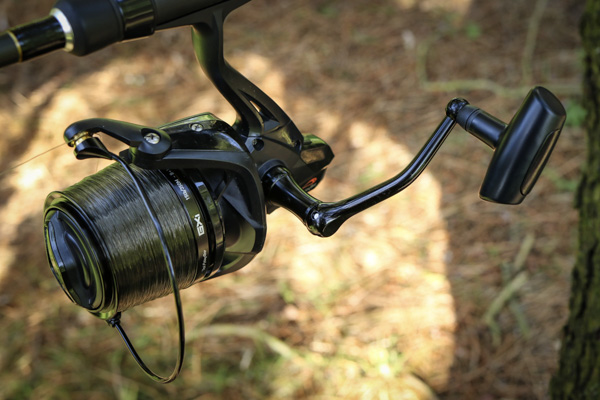 On first looks, you can see the body boasts a sleek and almost streamlined appearance as if the tool has been stripped back for what it is designed to do. The long tapered extreme cast spool will not only aid your casting but will take a healthy capacity of 350 metres of a typical 15lb line. Now we know if the rules allow it Dave will fish a fine diameter braid and if you too like fishing from a boat, then this GXI will hold more than enough for you to push the boundaries! The spools themselves even feature twin spring loaded line clips.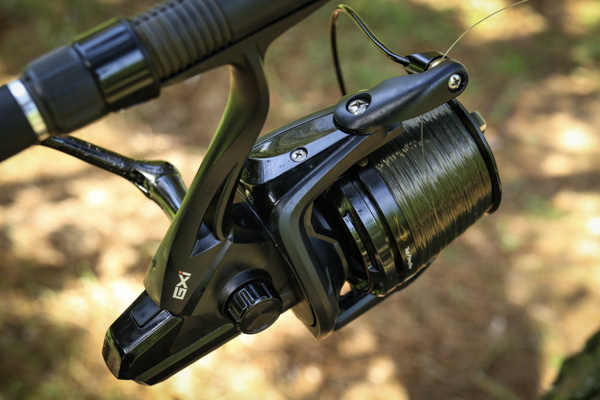 Built housing 5+1 ball bearings and with a 4.1:1 gear ratio, you can expect a smooth action that is paired with a powerful precision drag, meaning no matter how vigorous or violent the battle you can stay in tune with your quarry's every flick of the tail. With a dynamic high-speed retrieve even when boating out leads or enduring big chucks you can rest assured you have enough cranking power to retrieve your end tackle even from afar.
Whether you are gearing up for a local, intimate day-ticket venue or a big, wild, windswept pit then the GXI is definitely a reel to consider. Although officially retailing at just under £100 they can actually be found for a very reasonable £69.99 and we think that is an absolute steal!
RRP: £99.99
WEBSITE: www.totalfishinggear.co.uk/