SONIK | Vader X FS Reel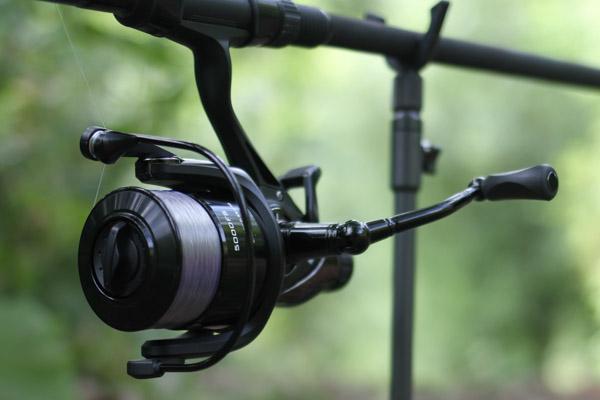 Sonik certainly knows how to position a good deal, by producing some of the best value products on the scene. The big-pit front drag version of the Vader X was a huge hit thanks to the immense value it offered and the FS model is no different, featuring a lot of the same features as the front drag Vader X as well as including a user-friendly free-spool system, and the price tag is still unbelievably competitive.
The free-spool mechanism can simply be activated by a flick of the lever on the top of the reel shaft; there's even an FS drag at the back to adjust the speed at which line exits the spool when the FS system is initiated. When the free-spool mechanism is in use, a simple turn of the handle will kick the reel back on to the front drag, giving you more control of the fight once the rod is in your hands.
Internally, the Vader X FS boasts 5+1 stainless steel bearings, which makes for a smooth and enjoyable retrieve. The main shaft is also made from stainless steel, which adds some weight, but provides a super reliable component that will continue to work for years without bending under extreme playing pressure.
Like the rest of the Vader X range, the FS has great aesthetics; with a blacked-out body, rotor and handle that features subtle white decals, it's very pleasing on the eye. On the spool you'll find an oversized line clip that Sonik claims to be "line friendly" and the package comes with a spare spool, which enables you to have different line options.
The handle features a rubberised thumb grip too, making for a comfortable hold while retrieving line that packs on to the spool via an impressively fast 5.5:1 gear ratio.
If you're in the market for a low-value, high -performance set of free-spool reels, then we certainly suggest checking these out – they look great, the performance level looks ideal and the price tag is exceptionally competitive.
RRP: £49.99
WEBSITE: www.soniksports.com