Sonik Sks Black Rods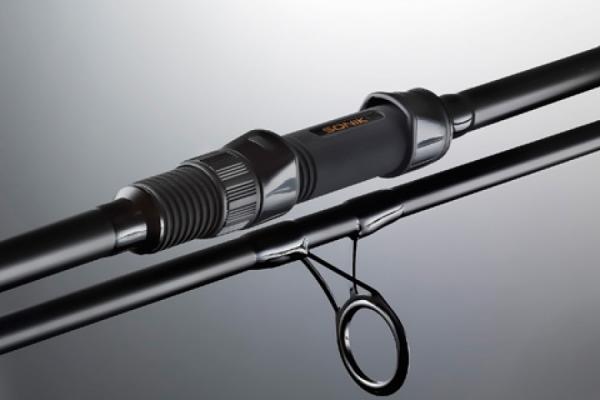 These little beauties from Sonik are brand new for 2014 and combine fantastic looks, outstanding performance and all at an incomparable value.
They are 12 feet and available in a choice of test curves: 2.75lb, which comes fitted with a 40mm butt ring, while the 3lb and 3.25lb are complemented with 50mm butt rings. All are finished in a discreet, durable, matt-black finish. The blanks are tooled up with a powerful butt section, giving the backbone required to punch a lead out. However, coupled with a forgiving tip these are enjoyable to use and great for playing fish under the tip, which reduces the risk of hook-pulls.
The rods are fitted with top-end components comprising stylish double-legged, black, lined, SiC guides and a custom Sonik DPS reel seat with a black hood and collar. A sleek, black, laser-etched Sonik butt cap and extremely slim Japanese shrink-wrap abbreviated handle coupled with a side-mounted, line-friendly Sonik line clip finish off an unquestionably stylish rod that won't look out of place on the bank, offers great performance and at a reasonable price.
RRP:
£64.99 TO £69.99
FOR MORE DETAILS GO TO:
www.soniksports.com