Sonik S3 9ft Carp Rod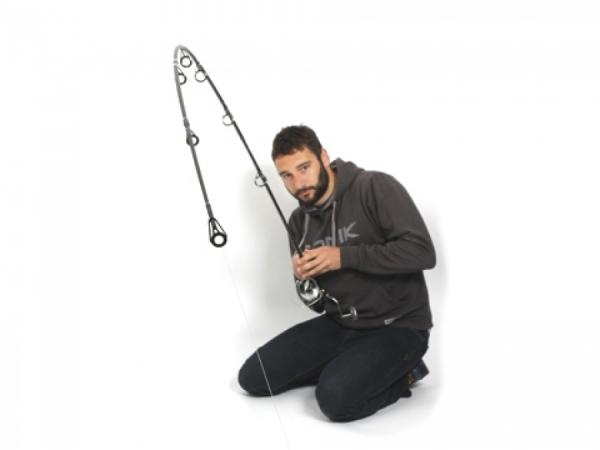 BARGAIN! Whether you like a 12ft, 13ft or a smaller 9ft or 10ft wand, you want to enjoy the experience and, new for 2016, the SK3 rods tick that box. With a very progressive middle to tip action, the 9ft variations are ideal for anglers targeting small waters or who like to fish at close quarters.
Our designer, Katie Griffiths, has started to carp fish and found that shorter rods are actually easier to control, thus resulting in increased accuracy and casting, so bear that in mind for any newcomers to our sport, or equally if you would like the children to get involved.
The rods are constructed from a powerful low-resin carbon fibre blank incorporating a 1K carbon weave on the butt section. What immediately stood out were the all black cosmetics. We loved them, the camera loved them and they look great on a set of sticks. The whippings boast subtle and stylish silver tippings that sets the whole thing of beautifully. The features continue with a line-friendly Sonik line clip, black laser-etched butt cap and double-legged SiC 30mm butt ring. With a slim shrink-wrap handle and 2.75lb test curve, these rods bend to the butt and would make fantastic boat rods.
Also, when the carp get close to the margin you can deliver plenty of power without having to worry about potential hook-pulls. Don't be scared, just watch the blank bend. (DM)
£79.99