SONIK | DominatorX RS Carp Rods (Video)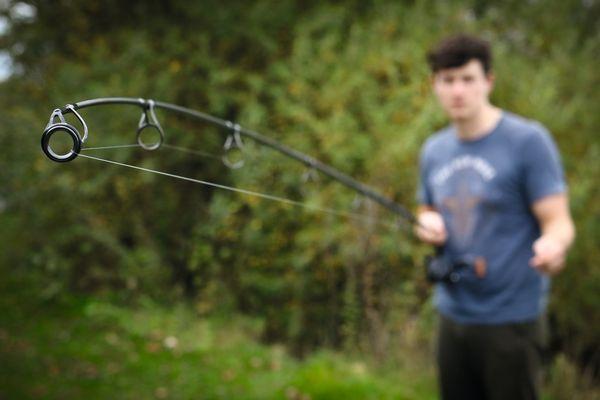 To dominate means to have power and influence, and after careful research, development and vision Sonik has further improved what a carp rod can ultimately offer and achieve at this amazing value for money!
The original DominatorX rods were renowned for having an excellent smooth, progressive casting action from the slim lightweight blank, designed to handle casting PVA bags, distance leads or equally at home fishing right under your feet. Where this range of rods really shine is in the fish playing sector; responsive yet with backbone to ensure you have domination through every twist and turn of your quarry.
Designed for a wide range of today's modern carp fishing tactics and situations you may find yourself facing, the rods now utilise a high modulus 1K woven carbon fibre construction to further improve the power and durability of the blank. Complete with the renowned Sonik multi-directional tip this ensures the user can hit marks at impressive range with great accuracy, thanks to the quick recovery within the tip section. In the field we were comfortably casting at ranges of up to 160 yards, which really is impressive for what is an excellent player's rod at under £100! It really is set to be the perfect all-rounder.
Cosmetically the DominatorX RS Carp Rod features a full 1k woven carbon design across the butt and lower tip section with a sleek gloss finish that harmoniously meets a minimalist build compromising a DPS-18 reel seat, stealthy black anodised collars and a slim shrink-wrap handle and laser etched butt cap with the 'S' logo.
The RS treatment also means the rods now feature Sonik's minimalist M-series DL black guides and anti-frap tip, which really do help keep the tip lightweight and responsive! The 12ft and 13ft models come complete with 50mm ringing pattern, which both looks the part and helps guide line with minimal friction. Finally you can find a line-friendly custom contoured Sonik line clip situated above the reel seat.
The DominatorX RS range is fully varied including 10ft, 12ft and 13ft models as well as hybrid spod/marker rods to boot. All in all a fantastic set of all-round rods at unbelievable prices!
RRP: £79.99 TO £119.99
WEBSITE: www.soniksports.com
To find out more about DominatorX RS range, watch the video below.