Solar SP Cube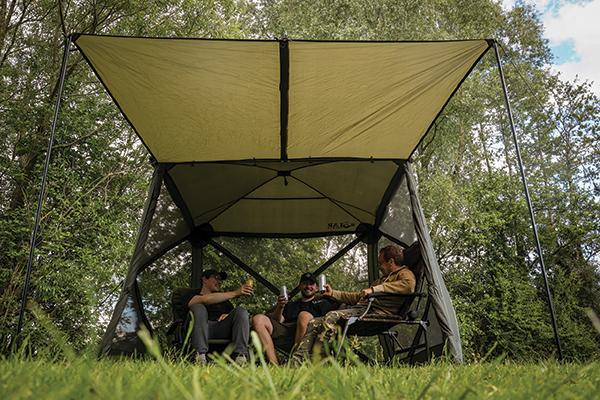 Yes you read that right, the brand new SP Cube Shelter can be erected in 60 seconds thanks to the Push-Loc Hub System. It really is as simple as folding the shelter out, pushing the hubs into place and pegging out – how could it get any easier?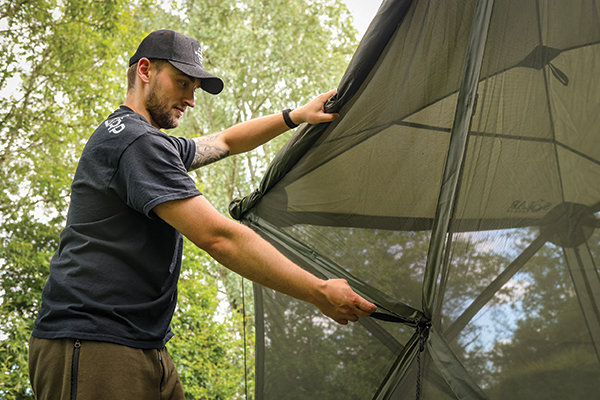 As the name suggests, the SP Cube is exactly that, a generously sized cube measuring 2.4m x 2.4m and benefits from a roomy 2m height also, so most people will be able to stand up too.
Designed as a multi-purpose shelter, the SP Cube can be utilised as cook tent, a social hub or also a bivvy. There are multiple door configurations to suit the situation and the door itself boasts Solar's original Mag-Loc system, which can also be extended as a further canopy thanks to the supplied poles, providing more shade or cover should you need it.
Coming from Solar you can expect the luxurious touches associated with its renowned shelter ranges; you will find top-spec mozzi-mesh present on all sides of the shelter but there is also the option for solid sides when extra protection is required. Each of the sides are roll-up SolarTexx full fabric panels, so you can have the SP Cube arranged to suit each session or change of the weather while out on the bank. And you can rest assured you will remain dry and sheltered even if the weather takes a turn for the worse.
Supplied in its own carry bag and complete with heavy duty pegs and guide ropes, the entire shelter weighs just 12.7kg, and considering the coverage provided and speed with which the SP Cube can be set up and packed away we feel this is possibly the must-have summer item for social sessions and trips abroad!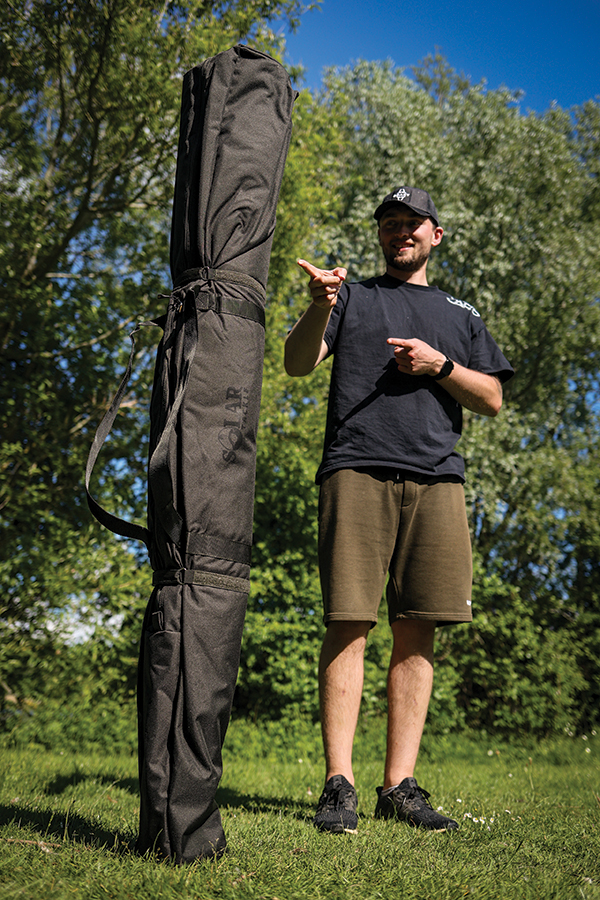 SOLAR TACKLE
SP CUBE SHELTER
RRP - £384.99
WWW.SOLARTACKLE.CO.UK