Solar P1 baiting needle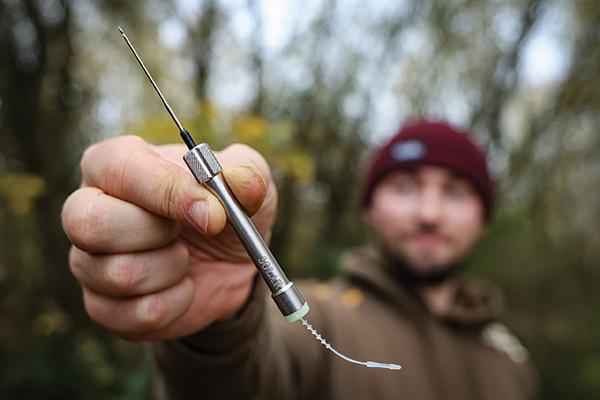 Solar has redesigned the original version of the P1 baiting needle and kept that handiest of features, which is that the bait stops are stored in the handle. Often it can be a faff when getting a bait stop from your tackle box, but with the P1's design, you'll never need to search for them again. Simply pull the bait on to your hair, turn the baiting needle round, put the stop in place and snip, job done.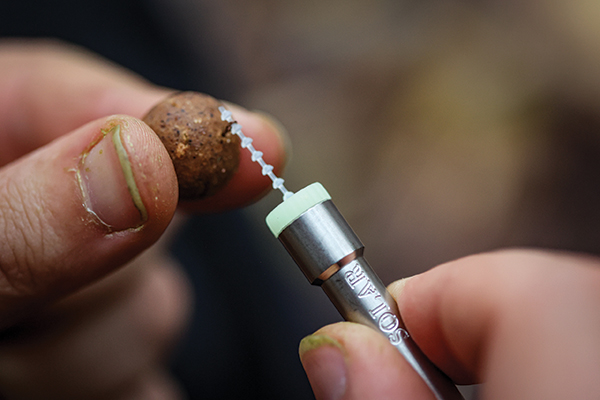 The rear of the baiting needle is also glow in the dark. So, when you need to sort your rigs during the hours of darkness, you can easily spot your baiting needle. The needles and tools themselves couldn't be easier to fit or change and can be used in conjunction with Solar's existing accessories, those being the standard boilie and maggot/fine hair needles (both with safety barbs), the bait drill and the longer stringer needle. These are all available separately or as a set of four.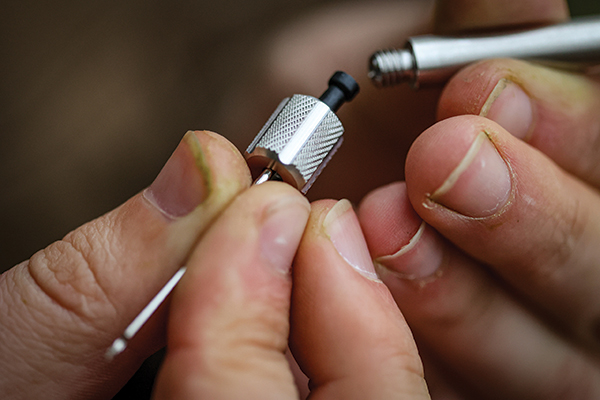 •P1 stainless design
•Standard boilie needle supplied
•Easy fill boilie stops
•Compatible with four different baiting needles (sold separately)
•Stainless steel construction
•Built for a lifetime of use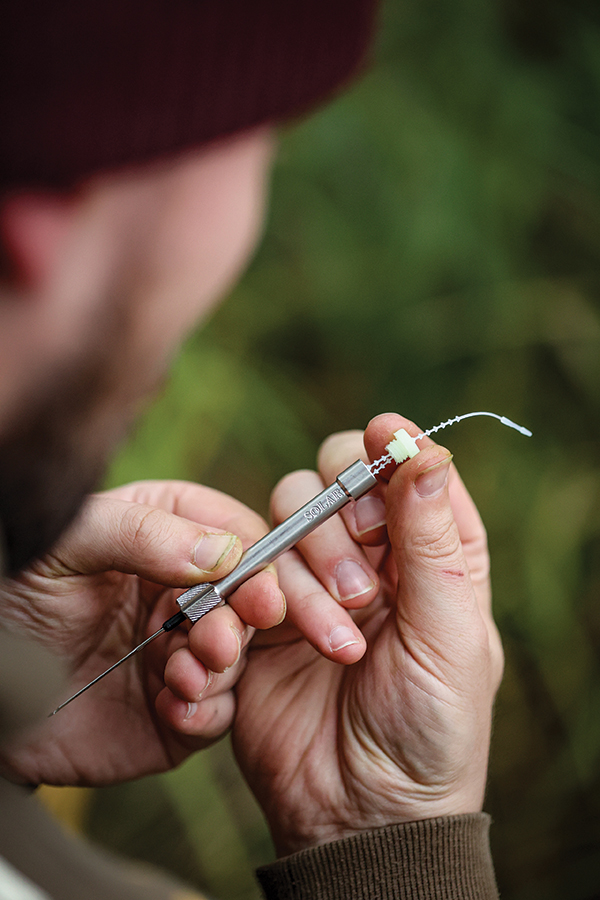 P1 BAITING NEEDLE
RRP - £13.99
WWW.SOLARTACKLE.CO.UK