Shimano Ultegra 14000 Xtd Review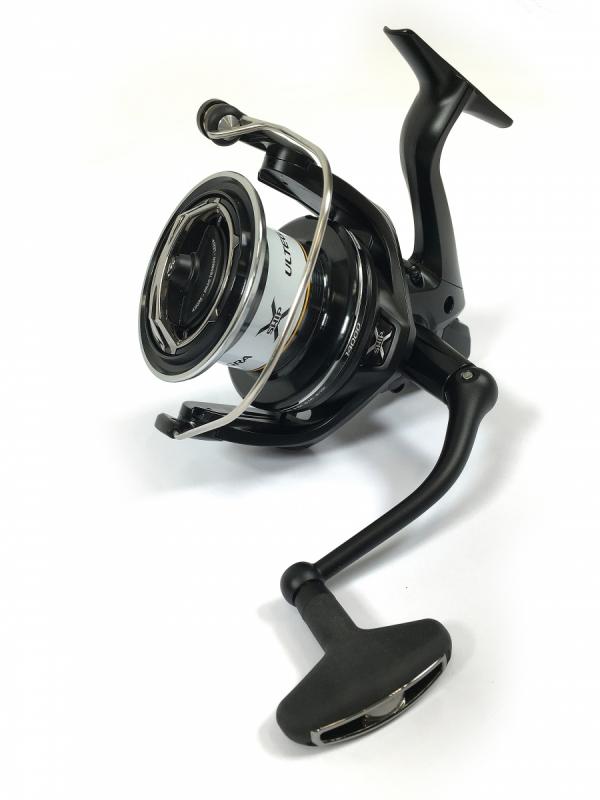 When we heard that the team at Shimano had a new big pit on the market, you can imagine our excitement. Having developed some of the best
carp fishing reels over the years, we automatically set the bar high and this new launch has certainly lived up to our expectations.
As soon as we opened the box the improved matt black cosmetics stuck out; this timeless finish will be a great addition to any existing setup and is sure to be a firm favourite among the 'cult anglers'.
Moving onto the reel itself, the instant drag is simply a joy to use. By loosening the mechanism you can utilise the free- spool function and with just a small turn on the drag you can gain control and begin to play the carp with maximum control.
Benefiting from various high-end features, such as super-slow oscillation, you can be sure to keep your line in tiptop condition with great line lay and full control. Boasting X-Ship and X Aero Wrap, these are real contenders against other high-end reels.
As you would expect from Shimano, you receive several other goodies in the package, including one extra spool per reel, allowing you to change main line in no time at all, and four line reducers, resulting in you filling up each spool perfectly, irrespective of diameter of breaking strain.
Hopefully we will get our hands on a set for a Tested review so we can give you a detailed breakdown of just how well they perform. If they're anything as good as the first impressions, we won't be disappointed. (DM)
FOR MORE DETAILS GO TO WWW.SHIMANO-EU.COM

Don't forget - subscribers to the magazine get 5% OFF THIS PRODUCT at Angling Direct. Subscribe Here