Shimano Tx Compact Specimen Rod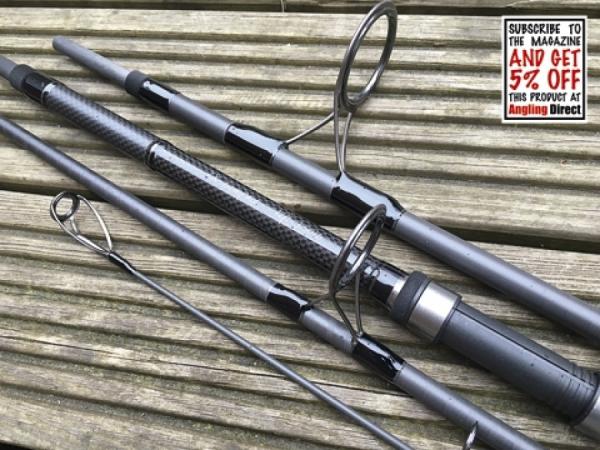 Awesome! Marc Coulson's verdict - Extremely impressive – far better than I expected. 4/5
It's been a very long time since I used a multi-piece rod and, if I'm honest, I didn't think too many companies still made them, let alone realise how popular they still are.
Ideal for keeping in the back of your car, taking on holiday or just for the angler with limited storage space, for me they served a purpose but were never actually that good. However, I was hugely surprised by this four-piece TX Compact. The model I was asked to test was the 3.5lb version and, despite my initial fears, it proved to be a very impressive performer indeed.
Once set up with a reel and line on, it differs only slightly in appearance from a two-piece rod and, to be fair, this is only really obvious because you already know it to be the case. Walk past somebody using three of these on buzz bars and you'd never know without closer inspection.
However, it's in the rod's performance where the real surprise comes. Casting is impressive and there are no discernable flat spots, so to speak. While the 3.5lb test is beefy, it's still relatively easy to compress, so shouldn't pose too many problems for most anglers and, in all, it performs better than any other multi-piece rod I've used, albeit that number isn't particularly high. Okay, a four-piece can probably never truly perform as consistently well as a two-piece, but I challenge anybody reading this review to really tell the difference here. (MC)
£129.99

Don't forget - subscribers to the magazine get 5% OFF THIS PRODUCT at Angling Direct.
Subscribe here
Terms and conditions apply