SHIMANO | Tribal TX-1A & TX-A Spod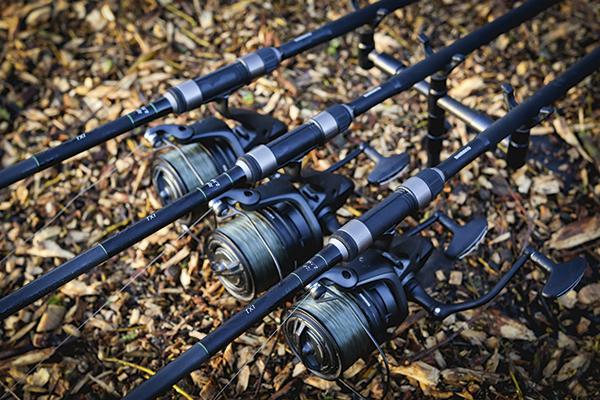 The year of 2020 will see new carp anglers treading the banks for the very first time, others will continue where they left off fishing for as many as bites as they can and even the time hardened out there will be planning new ventures for one particular carp.
An important tool in the armoury is the rods we choose to use; sometimes there is a need to buy an all-out distance setup to see casts reaching the horizon, but for all-round angling Shimano is now releasing the cheapest of its range of rods, which are set to appeal to many.
Renewed and back with a punch the TX1 has been given a dramatic overhaul yet the price remains exceptionally affordable. Now referred to as the TX-1A range, there are number of rods to choose from with a number of different lengths tailored to a variety of situations.
The shortest available are the 9ft rods; these weigh only 300g per rod and break down into two sections, perfect for stalking or short session angling where travelling light is most essential. The 9ft Stalker may be short but still has a test curve of 3lb with plenty of power in reserve when trying to steer a large fish away from an underwater obstacle. Because of the short length a butt ring of 30mm has been installed as long-distance casting is not what this particular model has been designed for.
The first of the rods that feature a 50mm butt ring is the 12ft 3lb; this is the perfect universal tool for much of the fishing we expect to carry out in Britain.
At the opposite end of the spectrum are the longest of the TX-1As, which are the 13ft rods, available in a two or three-piece option, and weighing in at 500g. The extra weight brings with it plenty more power to launch a lead a long distance and have the ability to control very large carp in demanding environments. While their predecessors were a joy to look at as they lay patiently on the alarms waiting for the next bite, the TX-1A rods are so much more pleasing to the eye. The attention Shimano has paid to the aesthetics needs to be applauded.
The reel seats used are Shimano's own high-end DPS Fuji designed specifically for a number of models. Throughout the entirety of the rod a matt black finish has been given with subtle green whipping seen along the lower half.
An XT40 carbon blank makes for responsive rods yet helps to keep the price point down. The very same carbon make-up is also to be found in the TX-A Spod and Marker rods, which are used to great effect to create powerful baiting and utility rods. A test curve of 5lb provides plenty backbone to be able to launch a Spomb or spod bang on the money each time, even in a crosswind. There are two lengths of spod rod in the TX-A with 12ft and 13ft options, where both utilise a 50mm butt ring with the latter being able to deliver just a little more range if required. Meanwhile the 12ft Marker rod has a 3lb test curve for a little more sensitivity in the tip.
As with the TX-1A range of rods the TX-A Spod also uses the same styling with smart green whipping, DPS reel seat, stainless SiC guides and a slim shrink handle with EVA front grip. Combine these with one of Shimano's dedicated spod reels specifically designed for the job and reeling in a spod from distance becomes a joy. Before long another load of bait will be deposited out to the zone ready to entice Mr or Mrs Carp into feeding.
With many expensive rods it wouldn't be economical to buy a number of sets, but because Shimano has created such a well-constructed budget rod it would make sense to do so. Especially so if you plan to carry out some intimate fishing at home with the 10ft rods and then later in the year head into Europe, fishing for some truly enormous specimens with the 13-footers. The TX-1A range really is a fantastic range of rods for all budgets.
RRP: £TBC
WEBSITE: www.shimano.com