Shimano Speedcast 14000xtb Reel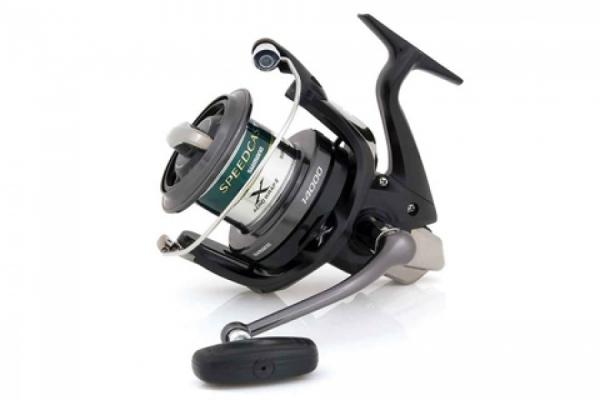 If ever a product belied its price tag it has to be this reel.

When I visited Shimano HQ and was treated to a first look at several new items, the firm's Richard Griffiths moved on to the Speedcast and said: "You're gonna like this, mate."
He wasn't wrong and as he ran through its host of features I was impressed with what it had to offer. The build quality too was typically Shimano – rugged and built to last but with pleasing aesthetics (it really does look the part with its near complete black design).
Then came the really impressive bit when I asked what sort of price the Speedcast was to be retailing at, fully expecting him to reply with something near the £250 mark at least. However, when he said that they were just £114.99 I was genuinely taken aback.
It's very easy to say that a product represents superb value for money and it can sound hollow, but in the case of the Speedcast it's absolutely relevant. (MC)
£114.99