Shimano Ci4 Xtr A Longcast Reels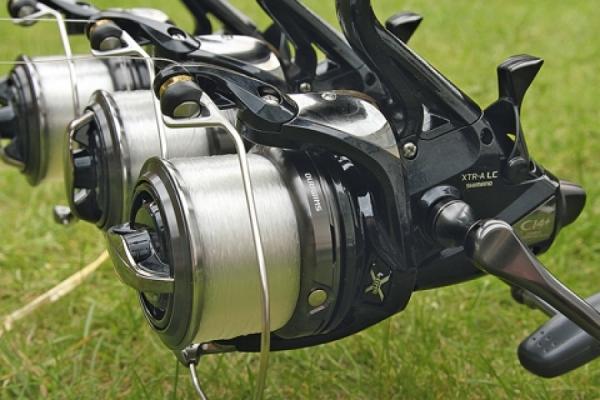 I, like so many people, used to own a set of the original Shimano Big Pits and benefited from years of their indestructible nature, huge cranking power and, of course, the Baitrunner system.
More recent models have followed in this tradition but, like the original, they have been a little on the bulky and heavy side. This new version, made with Shimano's excellent Ci4 material to reduce weight, is absolutely superb. Available in big and medium sizes there is a reel out of the two to suit all angling situations.
I have been testing the medium reel for a little while now and I am absolutely taken with it. The weight is vastly reduced and the size looks the part on both bigger waters and on my 10ft rods, so are ideal for whichever waters I venture to.
I was unsure if a reel of this size could cope with longer casts but I needn't have worried.
To be fair, I am not a big caster; 140 yards being my maximum but 110 to 120 being a far more comfortable level. I've managed distances similar to my bigger reels, with the correct, balanced setup (which is the real key to good casting).
More recently I've loaded the reels with fluorocarbon and have used them to good effect on my small club water. However good modern front drags are, it's been great having a Baitrunner facility on a reel again. It just makes things so much easier. I've also been fortunate enough to have needed it a couple of times, too.
Despite the lack of weight, comparably, the medium Baitrunner still feels solid. I have always said that Shimano builds reels to fish with which will last, and this one continues in that tradition. It's also packed with modern Shimano features, so remains super-smooth, and so far it has literally been a joy to use.
For more details go to:
www.shimano-eu.com
Price: £299.99