Shimano Alivio Dx Carp Rods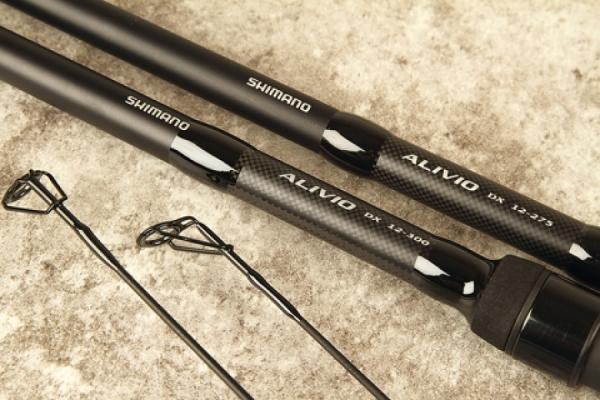 Since Fox's Warrior blazed a trail some seven or eight years ago, carp rods at the lower end of the budget spectrum continue to get better and better.
This is one area where you can definitely get some real value for money, some bang for your buck, if you like.
Shimano's Alivio DX is a classic case in point, with the tackle giant's ability to produce its own blanks and completely control the quality of what comes out as the end product.
In this case, that end product is a great-looking rod that boasts all the casting and playing characteristics that 90 per cent of carp anglers need. In truth, the really expensive stuff is only relevant to the top 10 per cent of anglers who need very specific performance for very specific situations.
What really impressed the TC team with the Alivio is the range of options available, something normally reserved for rods costing two, three or four times as much. Ten rods in all complete the range, including 11ft, 12ft and 13ft models and featuring test curves from 2.5lb up to 3.5lb. There are even a few four-piece travel-type versions, so there really is something in the range for every type of angler fishing every type of venue.
Fittings are decent quality and Shimano's XT30 and Geofibre carbon blanks are reliable and offer longevity of performance.
Although we've not tested the Alivio to destruction, a few hours on the bank have offered enough for us to say that we'd happily use these rods for a large bulk of our own fishing. Without using the age-old cliché of feeling like a rod worth a lot more money, they certainly do not feel like something that you'd attach a 'budget' tag to.
If you're keen on buying a decent set of rods that won't set you back a small fortune, but importantly will also last a while, then the Alivio DX has to be worthy of consideration.
RRP:
£59.99
FOR MORE DETAILS GO TO:
www.shimano-eu.com