RIDGEMONKEY | Carbon Throwing Stick Matte Edition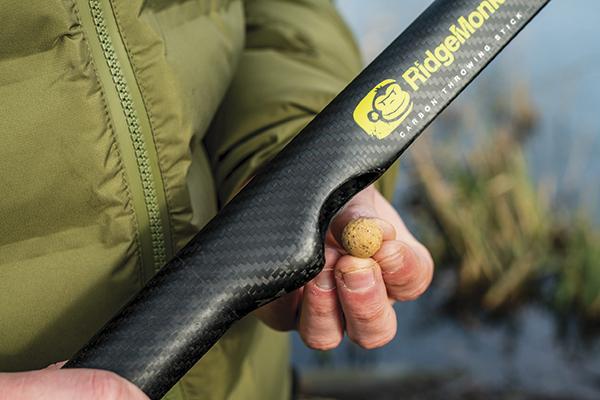 The use of a throwing stick to spread bait with boilies seems to be a somewhat forgotten tactic in the modern day of Spombs and three rods on a spot, but this could make it all the more effective. Get carp feeding competitively, moving between baits and it makes them much easier to hook!
Constructed from carbon with a 3k matte carbon outer weave, this throwing stick not only looks the part but is lightweight too in comparison to plastic and metal throwing sticks. There's simply no need to suffer from 'throwing stick arm' any longer!
The unique teardrop shape of this throwing stick allows it to cut through the air with minimum resistance, while internal noise baffles reduce the sound of the boilie running through the stick. The throwing stick features a low-level front-loading port for rapid and easy loading while being able to watch where the baits land and the oval handle with stippled grip ensures a good grip on the stick. This all acts to improve your accuracy with the stick, ensuring your baits land in the desired zone.
The throwing stick has a slightly beefier carbon construction compared to some other carbon sticks on the market, but this ensures it is robust enough to deal with heavy use. Nonetheless, the stick comes with a protective bung that fits inside the tip and a carry case for safe transportation.
RRP: £59.99 TO £69.99
WEBSITE: www.ridgemonkey.co.uk