OKUMA | T-Rex 7000 Reel (Video)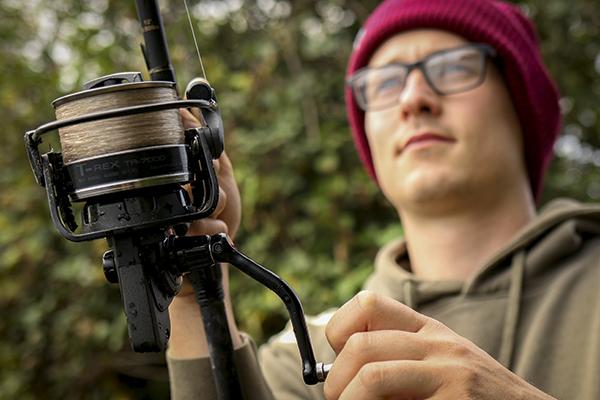 The new Okuma T-Rex is an updated version of the much loved original Trio-Rex, a reel that was relied upon by Adam Penning. It was well renowned within both the carp and sea fishing communities for being a real workhorse and nigh-on indestructible – a reel that would continue to perform when things got serious! The new T-Rex builds upon this to deliver a new classic that has been perfected for the carp market.
The body itself features Okuma's Solid Reel Stem technology for maximum strength with minimal weight. This is achieved through a crossover construction featuring a solid stamped aluminium central stem with lightweight graphite sides. The internal mechanisms are built to similar standards with heavy duty brass gearing and worm shaft. This heavy-duty gearing delivers smooth and strong cranking power alongside fantastic line lay, which when paired with the aluminium Line Control Spool, also results in fantastic casting performance. Furthermore, the entire system is computer balanced to ensure zero wobble.
Additional touches have been made to bring the reel up to date with the modern carp market, both in terms of its usability and performance. The Fast Progressive Drag system provides a quick transition from free spool to fighting drag while retaining greater precision in those tighter settings for fine tuning your line tension when playing fish. Furthermore the Hydro-block watertight drag seal ensures this remains protected from the ingress of water and particles which can damage drag washers.
Cosmetically, the reel's new toned-down dark grey finish looks looks fantastic and a forged aluminium handle with a weighted wooden knob ensures the handles on each of your reels will remain perfectly vertical at all times – it's a tackle tart's dream!
RRP: £99.99
WEBSITE: www.okumafishing.eu
To find out more about the Okuma T-Rex reel, watch the video below.