Hotspot heat pad from Solar!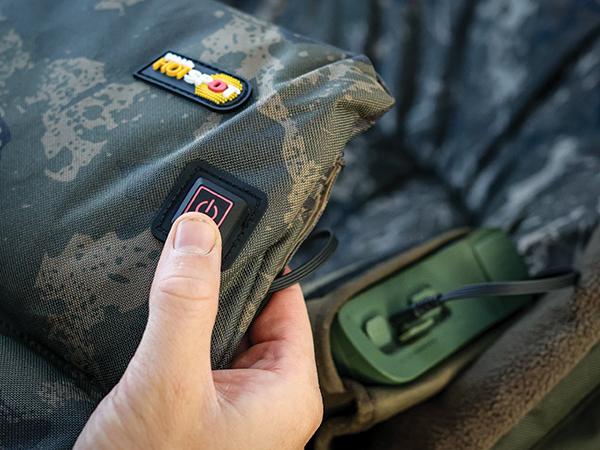 Solar's HotSpot heated cushion is an industry first, taking the technology from the heated seats in your car to give you a heated seat while out on the bank! However, don't limit yourself to just using it on a chair, throw it in the sleeping bag as an alternative to a hot water bottle or even stash it up your jacket for a bit of added warmth while watching the water on those crisp mornings!
The HotSpot runs off any power source with a USB fitting (eg. a power pack) and features a long cable that can be stashed away in a hidden Velcro pocket on the rear. It's quick to heat up and has three heat settings, which are toggled between using the light-up power button (red, blue, green), enabling you to find the temperature that is 'just right'!
The HotSpot is finished with in a hardwearing camou fabric and has a folding design that slips neatly into the supplied storage bag. If you're planning on getting out on the bank, whether it's just for the day or for a longer session this winter, we're sure the HotSpot will become one of those items we never knew we needed, but find we use more and more as time goes on!
HOTSPOT HEAT PAD
RRP £29.99
WWW.SOLARTACKLE.CO.UK