GREYS | Xlerate Rods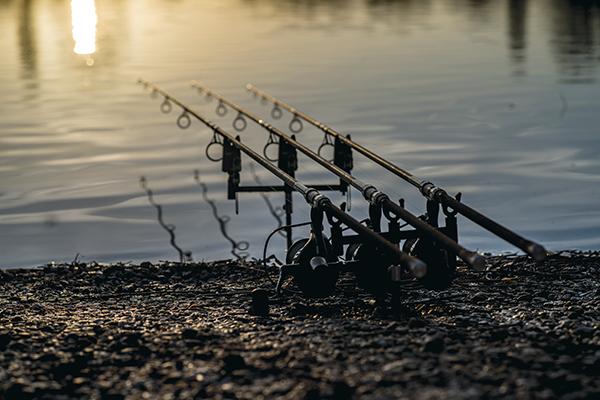 When it comes to rod-building pedigree, there are few brands that come close to the iconic Greys of Alnwick. It has built up half a century of experience in the rod-building game and has been responsible for building some of the finest high-end rods the carping fraternity have ever seen!
The Sensational Air Curve have been the flagship model for the past few years, featuring an advanced nanocarbon technology, but now the all-new Xlerate rods have just taken over as the new kids on the block.
These rods are nothing short of a masterpiece and they have been built with every ounce of knowledge gathered in 50 years of rod building to create Grey's most impressive rod to date!
Firstly, before we get into the technical side of things, you'll notice immediately that these casting sticks look incredible! The aesthetics are sublime, with several handle options to choose from. There is a minimal abbreviated handle version that showcases the naked carbon blank for those who prefer a simple look, and other options include full shrink wrap, full cork and an uber-cool full Duplon handle option.
Minimal decals finish the understated look and you'll also receive neoprene tip and butt protectors as well as a universal Greys line clip free of charge upon purchasing these rods, which is a superb little bundle that will improve your use of these sensational casting tools.
The blank is made using the crème de la crème of rod-building materials – powerlux nano resin carbon is used throughout and this results in an incredibly powerful rod that is super-light, mightily strong and provides a responsive casting action like no other. The progressive blank is easy to load and improves casting possibilities significantly, the guides are also carefully positioned to improve casting capabilities and you'll find 50mm butt rings and anti-frap rings on all models to reduce crack-offs.
Long story short, you won't be disappointed with these casting machines, Greys has spent years fine-tuning this project and the result at first glance seems sensational. We simply cannot wait to put these through their paces and bring you a more in-depth review at a later date.
RRP: £369.99
WEBSITE: www.greysfishing.co.uk