Greys Isoflex 50plus Rods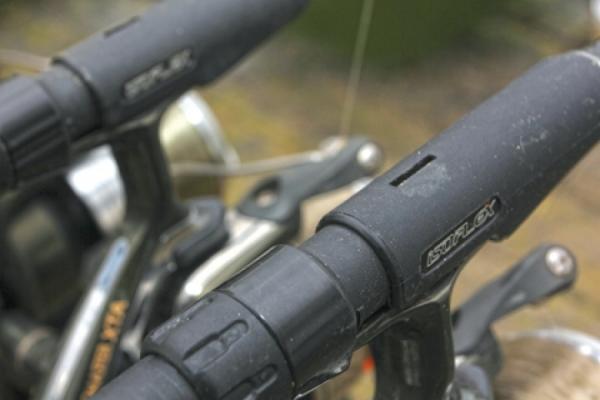 Having used Greys' Isoflex's exclusively for six months I have definitely put them through their paces. I have fished a wide range of venues, some where long casts are necessary, and they have performed brilliantly.
The fast-taper blank allows fantastic tip recovery, ensuring repeated smooth casts that hit the money every time. I swapped from progressive (through) action rods and have seen no significant fish loses due to the stiffer tip when playing fish. However, my consistency at range has been my biggest improvement, allowing me to hit spots over the 100-yard mark with minimal effort.
Stylingwise, I am very happy. The trend for all fishing tackle at the moment is the black, sleek look and with their understated detailing and neat fixtures the Isoflex's cover all the 'tarty' criteria.
Due to the varying sizes of lake that I fish for features, I prefer to have a rod that can be used at the extremes of fishing but still allow me to cover every normal fishing situation. I have used the rods right in the edge and fishing nearby snags at close quarters on the canal and they still performed brilliantly.
However, if my fishing was on solely small waters then I would be tempted to drop to the 3.25lb-test-curve model for a more forgiving action. If you want a rod that is 100 per cent reliable then take a look at the Greys Isoflex.
Verdict:
A fantastic set of rods that haven't put a foot wrong.
RRP:
£239.99
Website:
www.greys-fishing.com