Greys Aircurve Rods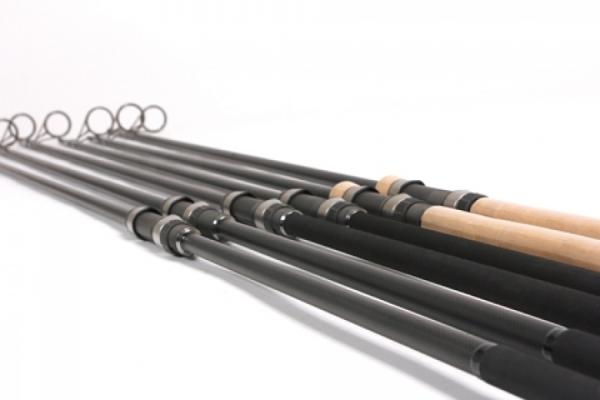 Nano Technology is very much the buzz word in carp-rod design right now, and Greys has spent three years perfecting its own to create what looks like an extremely decent range of wands.
Its Toreno composite technology claims to create a rod with a stronger and lighter blank but with no compromise in terms of action and performance. We don't really need to delve any deeper into the science of it all, but in layman's terms you could say that the result should be a terrific carp rod with all-round performance. Just about every rod on the market claims to offer casting performance with sustained playability, but the reality is that only a handful probably actually deliver on this promise.
The Aircurve is one of these select few; at least from our initial tests it appears to be. There's a clamour for who gets to take these out over a longer period but whoever wins out will almost certainly be in for a treat.
There are three test curves available, 3lb, 3.25lb and 3.5lb, all of which come in 12ft lengths. There is also a 13ft model in the highest text curve. We think it's a shame these days that the starter rod in so many ranges tends to be a 3lb model. Greys claims casting potential of 140 yards from this model, which is impressive, but we'd like, therefore, to see a softer version added, say, 2.75lb. To be fair, the technology is probably better suited to higher-performance work but there are still anglers out there who appreciate a softer test curve.
Anyway, as well as the performance of the blank, we're taken by the fact that Greys is offering three handle versions in all test curves. There's an abbreviated handle (with an added 40mm butt ring option), for the masses, a full shrink-wrap version for the tarts and, our favourite, a full-cork handle for the fashionably retro anglers out there. Each one looks great and retains good balance. Three of these on any bankside setup will look an absolute picture in any angler's swim. Let's face it, as good as they are, we still spend most of our time with our rods serving as little more than eye candy!
We liked:
Excellent quality build and multiple handle options
We didn't like:
No test curves below 3lb
Website:
www.greysfishing.com
RRP:
£289.99 to £329.99