GARDNER TACKLE | TLB+ Bite Alarms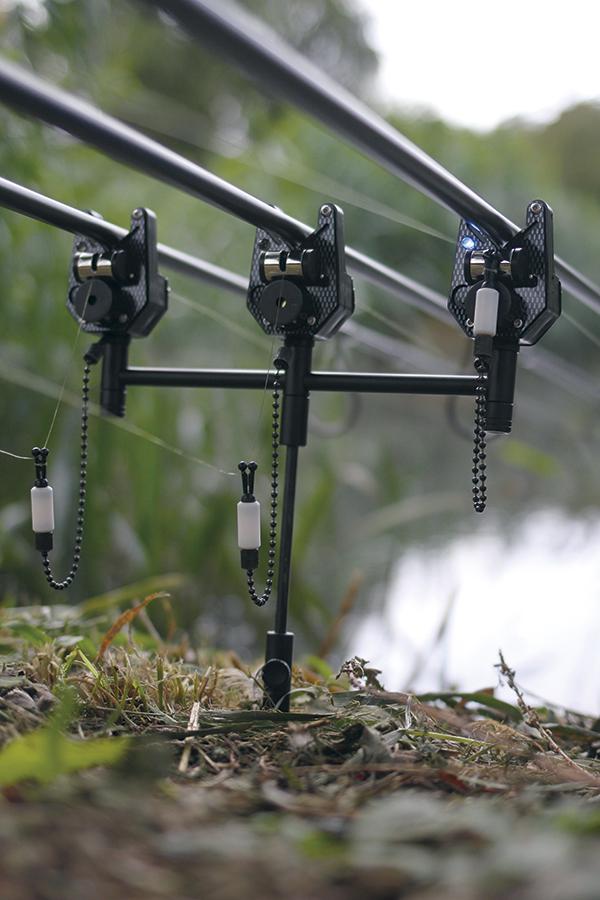 Launched in the late 1990s these little buzzers have truly stood the test of time and have a cult following of loyal users, and rightly so, offering no-nonsense reliability and durability.
After 20 years not much has changed from the original TLB's aesthetics; with the overall design and look remaining predominantly unaltered they have always combined to use the best possible components.
To celebrate the TLB's 20th anniversary Gardner has developed and launched the TLB+. The head now includes ATT digital/wireless electronics and an updated PCB to offer the angler more possibilities from the original, but still maintaining performance and bringing the alarms up to date with other market competitors, making it wirelessly compatible with ATT V2 and deluxe receivers.
The free-running roller will work with even the lightest bobbins, which is a great help to the specialist angler. The original polished stainless steel black roller wheel cover from the original design offers protection for the roller from frost, while a black 3K carbon-style plastic face plate has been utilised in the new design to help maintain optimal signal to the receiver.
In testing the TLB+ heads achieved transmission ranges across open ground from 150 metres plus with V2 ATTx receivers to over 225 metres with ATT deluxe receivers. The three-way on/off switch allows the alarm to be turned off, set on silent mode (transmission only) or with speaker output on as well. This will help when you need to adjust the bobbin or tighten or slacken the line.
These handmade in the UK beauties really offer first class performance in the most demanding of situations. Available in blue, red, purple, green, yellow and white and including the padded protective pouch and battery these are certainly worth a look should you be in the market for some new alarms.
RRP: £99.99
WEBSITE: www.gardnertackle.co.uk