Esp Terry Hearn Carp Rods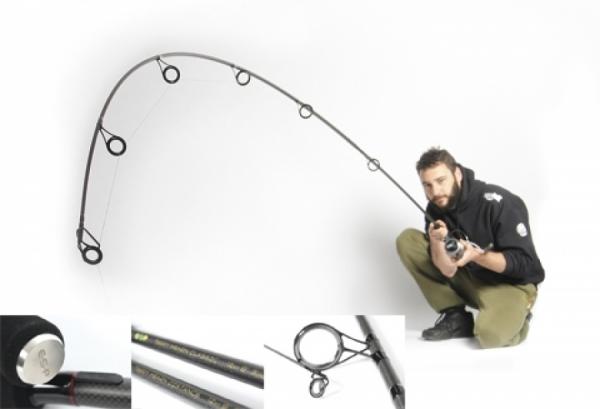 Certain items of tackle gain a cult-like following within angling and the original Terry Hearn rods did exactly that.

When Terry rejoined ESP it brought much speculation and hope that there would be some long-awaited collaborations coming our way and, after extensive field testing and being tailored and tweaked to his exact and demanding standards, ESP is proud to launch new versions of a much-loved old favourite.

The two rods are the ESP Terry Hearn Classic and the ESP Terry Hearn Distance, both in 12ft 9in lengths.

For all you purists out there, the Terry Hearn Classic is the model designed for you. Renowned for its unrivalled all-round use, this is the very tool that Terry uses by choice for the majority of his angling situations.

Favoured for its forward action and phenomenal fish-playing response that directly offers tactile feedback transferred through your hand and arm, you literally feel at one with the rod and in control of any situation as it unfolds.

In order to improve the rod's balance and action, single-leg SiC guides and ceramics have been selected, which further reduce weight. With a transition from a 40mm butt guide to a 12mm tip ring each eye has been perfectly positioned to fine-tune these remarkable tools.

In keeping with modern demands to fish further, utilising large leads and PVA bags, the Terry Hearn Distance was born. While encompassing the iconic 12ft 9in length and renowned fish-playing capabilities from the benchmark 3.25lb model, the 3.5lb Distance version sees a reserve of power foremost in the butt section, providing a faster and more steely blank.

With 50mm butt guides to a 16mm tip ring, this has been designed with casting big distances in mind. Able to cope with large leads and big solid-PVA bags, this rod still seems to harness superb fish-playing characteristics and enough shock absorption for that crucial moment under the rod tip, preventing devastating hook-pulls.

Both versions are completed with a slim, full-length EVA handle, which tapers into a flared collar above the Fuji DPS reel seat. Finished with a machined stainless butt cap and moulded ESP line clip, these rods are designed with anglers in mind where power, prestige and aesthetics come together in harmony. (DM)

Price: £239 to £259