DEEPER | Chirp+ 2 (Video)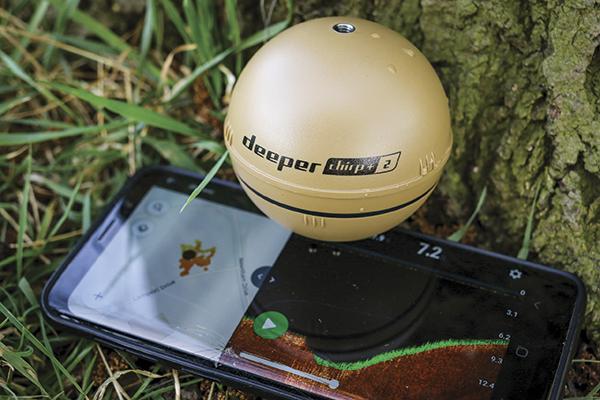 When it comes to fishing tech, Deeper has definitely secured its place in the carp fishing market, being one of the most recognised castable sonar brands around! The introduction of Chirp+ technology took this to new heights (or rather depths) and now Deeper's super-successful Chirp+ sonar just got an upgrade!
So before getting into the details of this latest model, for those of you unaware of what Chirp+ technology is, here's a little excerpt from our previous review of the original Chirp+.
"Traditional sonar devices send out single frequency pulses to help detect any variation in the lake bed and beam it back to the device. However Chirp, which stands for Compressed High Intensity Radiated Pulse, is a sonar that sends out a continuous flow of frequencies, ranging from low to high, resulting in the sonar readings being more precise and clearer that result in a higher resolution compared to traditional sonars, simply meaning a vivid image and accurate readings.
"A second benefit of the renowned Chirp technology is the ever improved and invaluable Extreme Depths Precision. With minimal surface clutter and noise disruption, the angler can expect instant and precise depth readings from the intergrated sonar, finding fish as close as 15 centimetres to the device in shallow water, to distinguish fish sulking on the bottom in as much as 330 feet, that's if you can even find a venue that deep!"
This latest model benefits from the same technology that made the original Chirp+ so successful. It has three beam frequencies ranging from a wider 47o scan for a broader picture of the area, through to a narrow 7o beam for a more precise and detailed scan. The sonar has a casting range of 100 metres too, giving you loads of range when mapping the bathymetry from the bankside, as opposed to by boat.
So what does the Deeper Chirp+ 2 offer above and beyond the original Chirp+? Other than the new Desert Sand coloration, the new Deeper Chirp+ 2 has a more powerful hardware and software, improving battery life up to 15 hours – that's almost double the original Chirp+. Not only that, but the Chirp+ 2 also features fast charging technology, charging to 100 per cent in just two hours, making it more user-friendly than ever before. The Deeper Chirp+ 2 also comes with a night cover; a highly visible, translucent orange top cover that is illuminated by the internal light for visibility at night and in low light conditions.
On top of the improved tech, the new Chirp+ 2 also comes with an extended five year warranty for additional peace of mind, as well as three month's access to Fish Deeper Premium, providing bathymetric maps of over 50,000 lakes worldwide!
RRP: £319.99
WEBSITE: www.deepersonar.com
To find out more about the Chirp+ 2, watch the video below.