Daiwa Mission Df Rods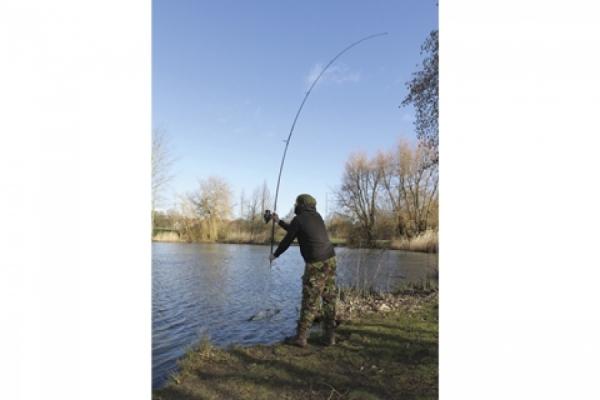 Imagine being able to use a set of rods from the famed DF stable, but not having to take out a second mortgage to do so.
WOW! PROS - GREAT RODS FOR THE MONEY CONS - ABSOLUTELY NOTHING!
In fact, forget that. Not only do you not need to take out such a loan, in the Mission DF, Daiwa has created a rod that falls well into the budget category.
I don't like that word, budget, because it creates an image of something of substandard quality, but that is so not the case with the Mission DF. Let's call them more affordable. Okay, the Mission DF is not a Basia DF and as such cannot be expected to perform like one, but it's a whopping quarter of the price of its top-marque cousin.
Realistically, the vast majority of people reading this review would not necessarily notice a lot of the main performance markers of the Basia, more to the point nor would they be effective in the bulk of their fishing.
No, for most anglers, fishing most waters, the Mission DF would more than suffice. It would excel, in fact. Remind yourself of that price tag again and it becomes a rod that the huge majority of carp anglers would do well to consider. You know, normal blokes, fishing normal waters and under normal circumstances. Oh, and with more realistic budgetary restraints.
I've had this set out on the bank a couple of times and look forward to doing so again because we felt they were well worth a revisit, but with the film cameras as opposed to just the stills. You'll be able to find that on our website and Facebook pages very soon, but what you'll witness is an extremely well constructed rod, with all the trimmings that the DF family has been renowned for.
With slim blanks, low-profile shrink handle, 50mm butt ringing and the same matt black finish as the original Infinty DF, anybody walking past your swim is going to assume that you're using that original, brilliant wand, just like Danny Fairbrass himself.
Each rod in the range performs at a level above what you'd expect in this price range, with a sympathetic casting action, impressive tip recovery and an overall crisp, light feel. (MC)
£125

Don't forget - subscribers to the magazine get 5% OFF THIS PRODUCT at Angling Direct.
Subscribe here
Terms and conditions apply