Daiwa Emcast Spod 'n' Mark Reel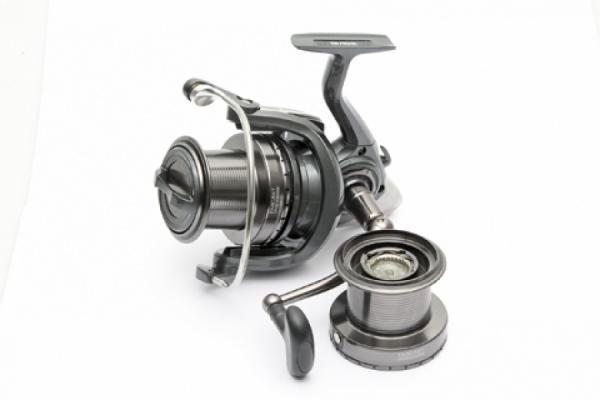 Spodding and marker float work require an altogether different capability from a reel, compared with a general fishing one, as more anglers are realising.
Daiwa has produced the extremely popular Emblem Spod Reel for a few years but has now brought such a key piece of kit into the price range of more anglers with this Emcast version. It matches the superb (especially when you consider the price) Emcast 5000A, allowing the angler to team up matching kit but without breaking the bank.
If you don't use Emcast reels, however, the features on this still make it a great choice for spod and marker work.
So, what are these features? Well, think about it: the most important thing you need from such a reel is the ability to quickly retrieve spods and marker floats from long range and this is geared up for exactly that, with over a metre of line retrieved with every turn of the handle.
The robust construction makes for longevity, again a key feature with heavy-duty spodding and, of course, it casts extremely well. I get asked a lot to recommend a decent reel for spodding work and, in the Emcast, Daiwa just definitely added one to the short list that I'd put forward. (MC)
£99.99

Don't forget - subscribers to the magazine get 5% OFF THIS PRODUCT at Angling Direct.
Subscribe here
Terms and conditions apply