Daiwa Emcast 5000a Big Pit Reel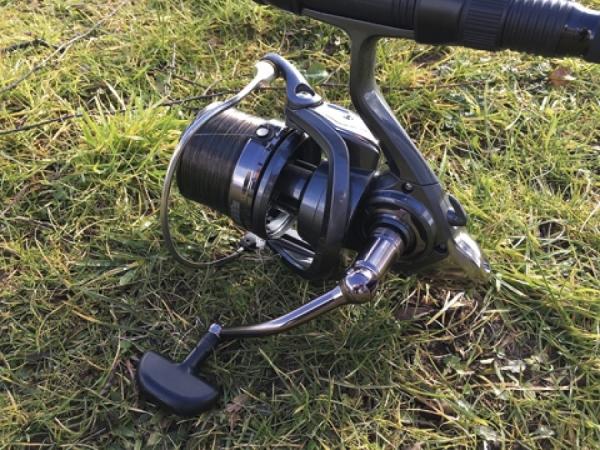 Daiwa is undoubtedly best known for its top-end rods and reels, but there is so much more to the brand than just the wallet-busting stuff, as you'll see elsewhere in these pages with the Mission DF rods.
The Emcast 5000A is another similar example, with a retail price of just £100. Just about every company that makes reels will tell you that the mid to lower-price range products feel like a reel costing twice as much. It's not always true but in the case of this reel it has never been truer. There's even a spare spool included in that price!
Dan and I first used this one when out shooting the pictures for the aforementioned Mission rods and his first reaction in particular was incredulous. "Blimey, these are smoother than my own reels," he quipped. We are both quite critical of carp product and it takes a fair bit for us to be properly impressed, but the Emcast has left an indelible mark on both of us.
Line lay is extremely impressssive and leads to the line peeling off the spool with minimal effort on the cast. The retrieve is also extremely smooth and takes very little effort, even on longer casts. The all-important clutch further enhances the sensation of using a reel far more expensive than this one.
For those who place appearance high on your list of priorities, the Emcast looks sleek and, yet again, has a look far belying its price. It's not black either, which I like. There is no shortage of black reels on the market these days and it's nice to see something different.
Look, it's really as simple as this; if you're on a limited budget but want an exceptional reel, then I'm not sure you need look too much further.(MC)
£99.99

Don't forget - subscribers to the magazine get 5% OFF THIS PRODUCT at Angling Direct.
Subscribe here
Terms and conditions apply