Daiwa Emblem Br25a Reel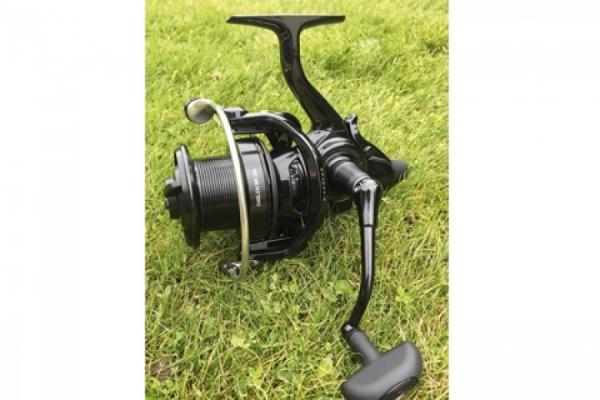 Daiwa has always had a certain prestige surrounding its products, particularly where reels are concerned. We ventured to its latest trade show to find out all about the new releases for 2016 and to say we left impressed would be a severe understatement.

Renowned for its traditional big-pit designs, we were particularly intrigued by the new and very exciting Emblem Bait N Run model.
The smaller reduced shape makes this version an ideal choice for small to medium-sized waters.
However, with that said, don't be fooled into thinking that this reel doesn't pack a punch and won't achieve long chucks because you couldn't be further from the truth.
With thanks to the innovative spool geometry and similar concept to that of the compact chassis found on the Cast'izm, the Emblem BR offers a shortened 25mm mini big-pit spool that helps it deliver remarkable distance casts.
Now I know what you are thinking – big chucks on a BR can only mean arm ache when you're retrieving your lead, well you would be wrong again.
With an impressive retrieve range of 107 centimetres, long casts can be retrieved quickly and effortlessly.
The features don't stop there, a high-impact line-friendly line clip sits poised on the spool looking aesthetically pleasing as well as extremeley functional.
Keeping in with recent trends and the simply awesome aesthetics, the Emblem BR 25A comes fited with the popular and incredibly sleek looking Air Bail.
Complete with UTD (Ultimate Tournament Drag) the Emblem is sure to deliver a sturdy and reliable performance that is only usually found on much higher priced reels.
The gentle tick of the clutch oozes class and quality. With an extremley generous line capacity of 270 metres of 14lb line, this is a compact-sized reel that will not only outcompete most of its competitors but also give larger models a real run for their money.
I for one can't wait to get my hands on one in the office and give it a proper going over on the bank. Here's hoping Daiwa obliges, so be sure to watch this space! (DM)
£85 to £94.99