DAIWA | Crosscast EXT Rods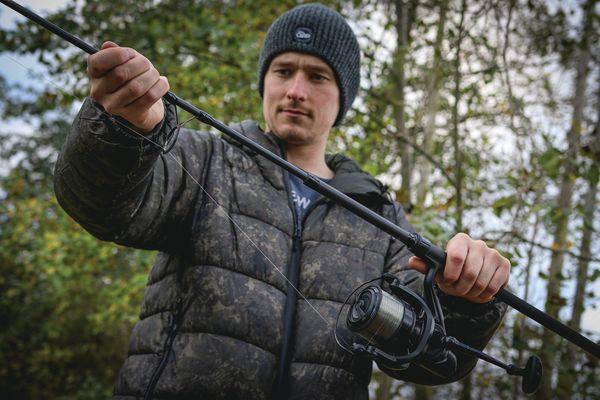 This year has certainly been a standout year for Daiwa, releasing all manner of rods and reels leaving many of us carp anglers looking to obtain the perfect setup or maybe even multiple setups. It is clear that the company has been working extremely hard to provide us with the latest technology and developments, making our fishing more comfortable and in turn even more enjoyable. It hase not stopped yet though, as the latest Crosscast EXT Rods look to be another addition to its extensive range that will see people scrambling to pick up a set of these. People have asked for retractable rods and Daiwa has answered!
The new Crosscast EXT features an extendable telescopic butt section, allowing for more compact storage. For those who are looking to store their kit in the boot of the car during work and then venturing off to the lake having finished these really are the perfect tool! In fact the closed length of the 9ft rod measures in at just a tickle over 1.1 metres (43 inches) while the pair of 10ft rods are a smidgen under 1.3 metres (50 inches).
Aesthetically these rods are very similar in appearance to many of the rods currently in the Daiwa range, boasting a 1k woven carbon that many of us look for, understated graphics and a full shrink handle and flared butt. Stainless steel guides provide unrivalled strength while keeping the weight of each rod down to a minimum.
There are three models to choose from including a 9ft length rod in a 2.75lb test curve, and two 10ft length rods in 3lb and 3.5lb test curves. It is evident Daiwa is looking to supply the angler who likes to fish at close range with the ability to move quickly on to fish, as well as the short session angler who may well be looking to fish mornings or evenings. Despite this the 10ft 3.5lb test curve Crosscast EXT is still able to fling a lead up to 90 yards!
Pair any of the Crosscast EXT Rods up with a freespool or a small to medium sized pit reel and a beautifully balanced setup will be achieved! Whether you are budget minded or are looking for a small setup with a chosen venue in mind, a price tag of just £69.99 means it would be foolish to overlook these little gems. The Crosscast line continues to prove that these affordable tackle items remain a high quality build, are notably durable as well as being capable of landing hard fighting monster carp.
RRP: £69.99 to £74.99
WEBSITE: www.daiwasports.co.uk