DAIWA | Crosscast 35 SCW QD Reel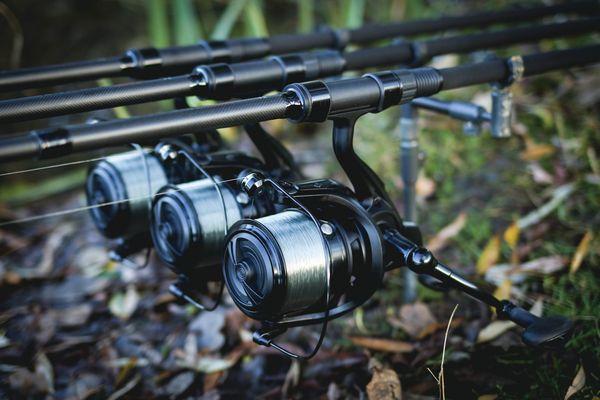 While you may look at the new Crosscast reels from Daiwa and think are these simply just a rebadged Emblem, which were released two years ago now, this would be incorrect. The two are very similar in appearance, granted, but there are a whole host of differences that distinguish one reel from another. The Crosscast 35 SCW QD Reel is a perfect alternative for those who are looking to obtain a 35 sized reel in an economic fashion. Retailing at £99.99 there is a considerable bang for your buck where you have a choice of two reels.
Whereas the previously released Emblem contained two spools with every purchase, the Crosscast only comes with one but this helps to considerably reduce the cost. The C version of the Crosscast makes use of a spool that will hold up to 300 metres of 0.35mm main line, which in many circumstances when fishing in the UK is more than enough. However, should you see yourself venturing abroad pursuing monsters of the deep the LD version may be of special interest. Its spool can hold a gargantuan 530 metres of 0.35mm main line and will be of huge benefit when looking to boat rigs out at extreme distances and dropped into bite territory. Each spool benefits from the essential high-impact line clip on the spool, and whichever you decide the reel itself remains the same.
Cosmetically there are some key differences in comparison to the Emblem; in particular the drag disc is moulded plastic and the air rotor is constructed from a different material. Externally the solid feeling aluminium machine cut handle is still present as is the t-shape handle knob, which makes cranking leads in from range a breeze – this is largely helped by a respectable crank ratio of 103 centimetres for each turn of the handle. Internally there are three ball bearings present within the Crosscast 35 model, and the reels also boast the robust Digigear II gearing and Slow Cross Wrap (SCW) technology, providing fantastic line lay.
The benefits to casting with a beautiful line lay are evident in practice and being a fairly light and more compact reel compared to the 45 size model, it should balance nicely with most rods including shorter models. In fact, aesthetically the new Crosscast will look divine on any rod it is installed on, with its clean black on black coloration!
RRP: £99.99
WEBSITE: www.daiwasports.co.uk