DAIWA | Basia 45 SCW-QD Reel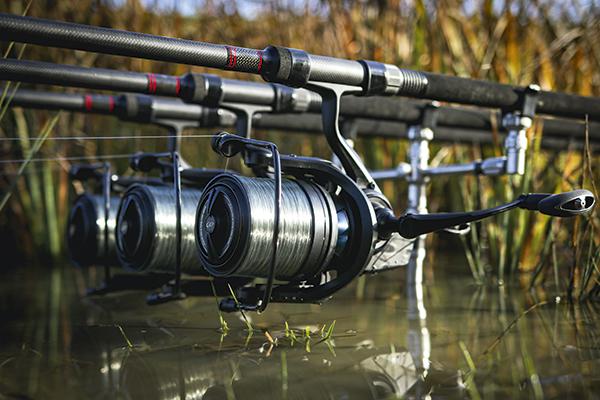 The word Basia has long been reserved for Daiwa's absolute premium reels; the crème de la crème. With a vast array of iterations and designs in the Basia range, the Basia 45 SCW-QD breaks the mould by delivering the expected precision engineering and design, alongside Daiwa's brand new Short Cross Wrap technology.
The Basia has long been setting trends, making the refined 45mm LC spool design a 'must-have' for many anglers, especially in the long range fishing circles and now utilising the SCW technology this could be the ultimate long range reel. Slow Cross Wrap does exactly what it says; a slow oscillation that carefully wraps the line around the spool in a crossover style to avoid line bedding down, therefore allowing it to peel freely off the spool during the cast. As can be expected, the QD technology continues to feature on this reel, allowing quick and precise tuning of the clutch from free-spool through to fighting drag.
The body has also had a design makeover bringing a subtly futuristic design, much like a concept supercar with a colour scheme to match… black on black, on black – it's subtle but striking. The reel boasts a Zaion reel body, which is lighter, tougher and more corrosion resistant than magnesium. This is combined with Daiwa's air bail, DS5 air rotor and machine cut aluminium Digigear, bringing the reel to a mere 515g – that's seriously lightweight. With its seven ball bearings, the entire internal rotor mechanism is Mag-sealed to ensure silky-smooth performance that doesn't degrade over time.
The Daiwa Basia 45 SCW-QD has a wind on, machine-cut handle – these have got to be our favourite way to attach the handle, providing a very secure handle without the need for fiddling around with little tightening nuts. Simply brace the rotor and wind the handle to tighten. This is particularly useful in the cold, when loosening the side screws can be seemingly impossible!
In the box, the reel comes fitted with a standard LC spool, which takes 300 metres of 0.35mm line, and a second LD spool, which will swallow a whopping 530 metres of line of the same diameter.
The reel is a truly functional piece of kit, but with everything at a premium finish. Ultimately, retailing at £525, this is what a Lamborghini is to a Skoda. You can do everything you need to do in a Skoda, but everyone would choose the Lambo if they had the chance!
RRP: £525
WEBSITE: www.daiwasports.co.uk