Chub Rs Plus Carp Rods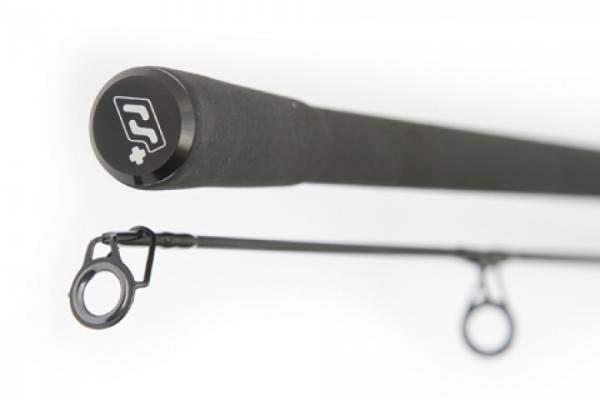 Rods don't have to be expensive to be good, and these are the perfect example and would be ideal for newcomers to the sport or someone on a budget who doesn't want to compromise on quality.
With a progressive action, these are great all-round carp rods. Although you won't be casting leads to the horizon, there is enough power to comfortably fish on the vast majority of UK carp waters and, of course, you don't have such a stiff blank that you no longer enjoy playing fish.
These are responsive and bend, which is exactly what you want for modern-day carp angling. With a full shrink-wrap handle and slim lightweight blank they look great and feel balanced in the hand with a sensibly sized reel.
Complete with line clip, laser-etched butt cap and double-leg SiC guides, they don't look cheap, instead an understated fully equipped carp rod. Breaking strains start from 2.5lb on a 12ft blank and go up to 2.75lb, 3lb, 3.25lb and the beefier 3.5lb to suit your preferred angling style.
b and the beefier 3.5lb to suit your preferred angling style. There is also a 13ft option with 50mm butt ring and 3.5lb test curve, which I think is a great addition to the market in this price range, allowing you to try a longer and stepped-up rod without spending the earth. (DM)
£59.99 to £69.99

Don't forget - subscribers to the magazine get 5% OFF THIS PRODUCT at Angling Direct.
Subscribe here
Terms and conditions apply