Avid Curvex Carp Rods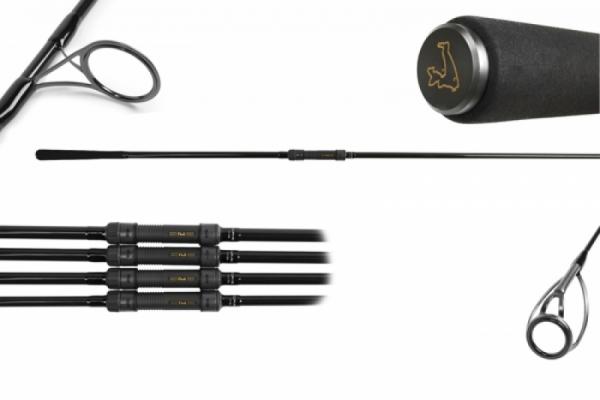 You could easily be mistaken when searching for rods that they are all built with casting in mind, but what's one of the most enjoyable parts of carp fishing? Yes, that's right, the playing of the carp; the battle you waited so long to enjoy.
Avid believes in the feel, action and sensation of the fight and that's why the new rod range encompasses a smooth, bendy parabolic action with hand-picked cosmetics for a true first-class finish.
Each of the four models feature Non-Lock carbon materials boasting a super-slim diameter. As you would expect, each comes fitted with high-end Fuji reel seats and Japanese shrink-wrap handle seamlessly finished with lightweight SiC guides along the rod. (DM)

The four models are:
10ft 3lb If creeping around the bank is your preferred method or you often get the chance to get out in the boat, then this is the tool for you. A gradual parabolic power build-up results in this model bending double and bending again, giving you a truly electric fight at close quarters.
12ft 2.75lb The first of the more traditional lengths, this is perfectly suited to the beginner and the more capable angler fishing small, intimate waters. Perfectly suited with low-stretch main lines it will handle fights under the rod tip while maintaining enough backbone to fish comfortably to 80-plus yards.
12ft 3.25lb For the angler who likes to go a little bit further but still wants to enjoy that all-important bend, this is designed to cater for 99 per cent of the modern carp angler's needs. With a higher test curve it will accommodate slightly larger leads than the previous models but without tuning into an unforgiving broom handle.
13ft 3.5lb The big boy of the range, an extreme distance and fish-playing tool designed for anglers who like to have that extra bit of power in the armoury. Perfect for handling large leads cast from the bank, the foot longer model gives you fast line pick-up whilsebalancing it with the inviting parabolic playing action.
£139.99 TP £149.99