Avid Carp Air Range Spod Reel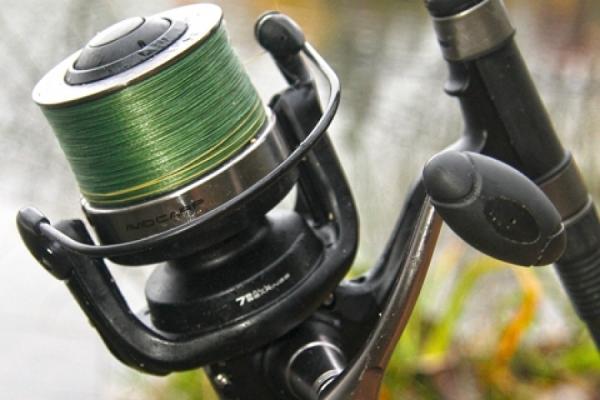 Max Hendry's verdict...
'Bulletproof and a pleasure to use'
.
I was asked to test the new Avid Air Range Spod reel a year ago and it remains as sturdy and reliable as the day I took it out of the box. Despite retrieving literally thousands of casts it still retains a smoothness and effectiveness that I really appreciate.
The key feature is that all of the inner workings of a clutch/drag have been removed. Well, basically, as an out-and-out spod reel there is no need for a clutch so, to reduce weight,Avid has produced this without one.
Because there can never be any spool slippage on the cast, there is also no need to wear a fingerstall. That said, because I use super-fine braid, for my own peace of mind, I still wear one.
The retrieve ratio of 5.7:1 makes winding back even the longest casts an easier proposition when compared with some other reels and the manual bail arm eliminates any nasty accidents on the cast.This gives me the confidence to never hold back.
The spring-loaded line clip is a nice touch, although when really hitting the clip this still benefits from the addition of a little electrical tape or some such.
Finally, the shallow spool means that it's easier, and cheaper, to fill with line. I use 30lb Whiplash and a 300m spool fills the reel perfectly without the need for backing. (Max Hendry)
For more details go to:
www.avidcarp.com
Price: £99.99