WYCHWOOD | Tactical Bivvy Extension (Video)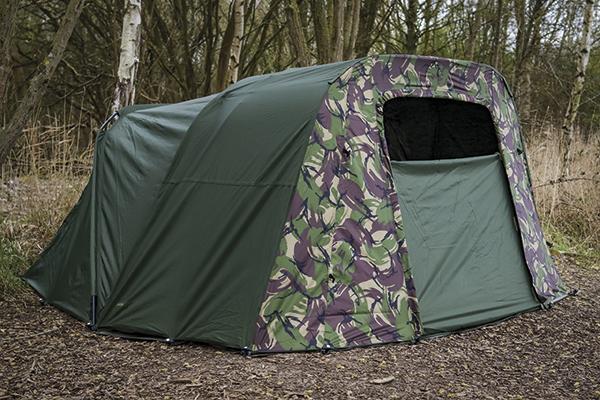 Proud owners of the Wychwood Tactical Bivvy will be delighted to hear that new additions have been added to the shelter range that will not only enhance user experience but will also help to save those well-earned pennies in the future. The all new Tactical Bivvy Extension is one such item that will surely be sought after and therefore treated as an essential piece of kit for all manner of occasions throughout the year.
By itself Wychwood's Tactical Bivvy is an extremely lightweight piece of kit that provides adequate storage space inside and sufficient protection from the elements for a single angler. However, for the winter months, travelling abroad or fishing with a partner this simple yet beautifully constructed new product serves a number of purposes. With the Bivvy Extension installed space is created to convert the bivvy into a two-man shelter, or to simply store extra kit where there is also room to fit most chairs in the doorway!
The new porch like area can be the perfect place to cook your food while watching the lake or maybe simply for use to store bait and dirty footwear, the choice is all yours!
Adding the extension to the already erected bivvy is a piece of cake. Simply take the clips situated on the outer edges of the extension and clip on to the second rib of the already erected and securely pegged bivvy. Once all of the clips have been attached the next step is to peg the front and sides of the extension and hey presto you now have a much larger shelter. Don't forget to add the last securing feature, which is the Velcro fastener that attaches to the bivvy's tension bar.