Waverunner Mk3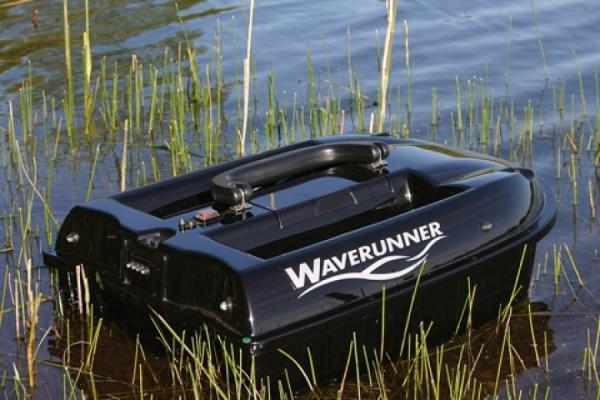 Although bait boats aren't for everyone, they have been around for a while and have accounted for some huge captures of fish. Waverunner has developed the Mk3 over a number of years to produce a bait boat loaded with features and backed up with impeccable performance.
The boat features a chunky heavy-duty handle, making it easier to get in and out of the water. Four independent LEDs provide an efficient and effective battery meter that can be seen from long distances.
One of the key features is the independent hook-release mechanism behind the hoppers, which allows the rig to be dropped independently of the bait. Another handy addition are the weed guards on the propellers, which help ensure that the boat remains able to cruise freely and prevents the mechanics being engulfed by weed.
The handset is extremely user-friendly and the boat manoeuvres with ease and can be turned on a sixpence. Other features include an impressive range of up to 1,000 metres and a whopping 5kg bait capacity.
For a limited time, Waverunner is offering an amazing deal where if you buy the MK3 you will also receive a spare battery, carry bag and 5W solar-panel charger worth a massive £170, all absolutely free.
RRP:
£664.99
Website:
www.waverunnerbaitboats.co.uk