The Catch X Pro bait boat and Hydrobat fish finder from Rippton!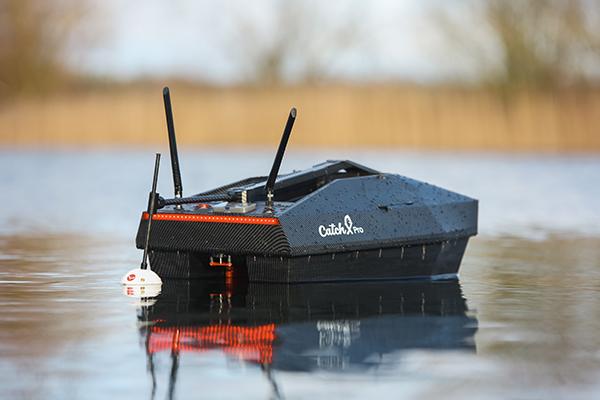 If you haven't head of Rippton, then to sum it up, it is a company that focuses on building fishing products and solutions for anglers by integrating hardware and software. It has independently developed smart fishing drones, bait boats, bite alarms and fishfinders that can be controlled by its app. The mission, to make fishing smarter by utilising cutting edge technology.
That brings us to what we've got our hands on to show all of you, the Catch X Pro Bait Boat and Hydrobat Fish Finder. Now, a bait boat is just a bait boat right? It goes out, drops off your bait and your rig then comes back via a controller. Wrong! The combination of the Catch X and Hydrobat takes accurate fishing at the push of a button to the next level.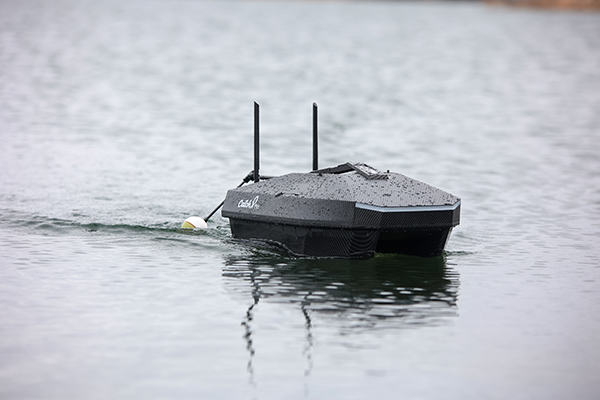 The bait boat itself is finished in a stylish black carbon fibre and weighs in at 5.4kg. The boat runs off an 8,000mAh battery, giving you a run time of up to two and a half hours, plenty enough for the majority of anglers. However, you can upgrade the battery to a 13,400mAh battery to give you up to three and a half hours battery life.
There are two independent hoppers with one independent hook release. With a bait capacity of 3kg, you'll be able to ship out plenty of bait to get you that next bite. On the rear of the boat you have two high-performance 7,000rpb industrial engines that will take you all the way out to up to 300 metres! An absolute game changer if fishing on big open waters.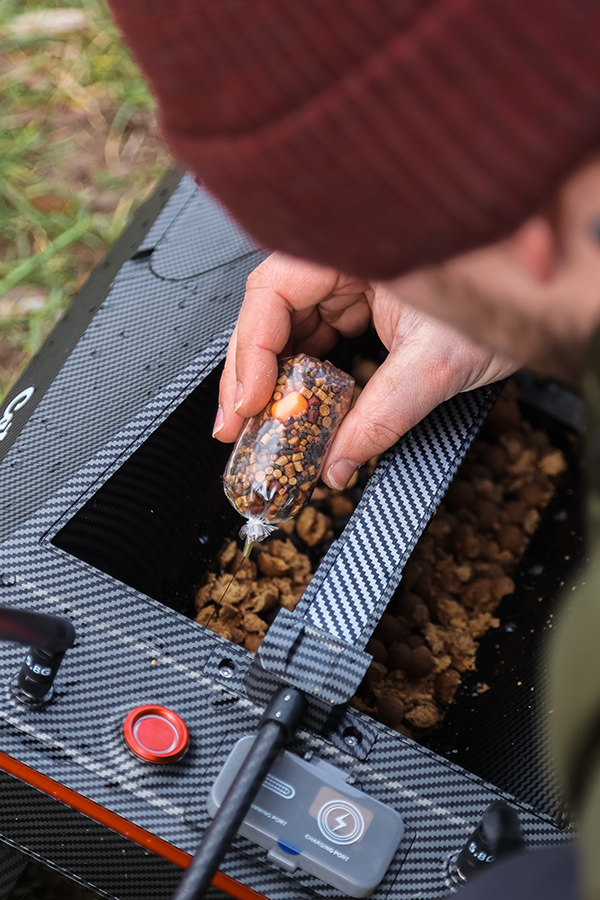 Something really neat with this boat is that the remote is one-handed and has a built-in holder for your phone, allowing you to view the map and decide on spots with ease. By just pressing two buttons on the remote or tapping the button on the app, the boat automatically calibrates itself on water without effort. A single press of the home button will automatically return the bait boat to you. So, in the instance that you get a bite whilst controlling the boat, you need not worry. It'll navigate itself home while you play the fish. In the case of a low battery, the boat will also automatically return home, giving you peace of mind.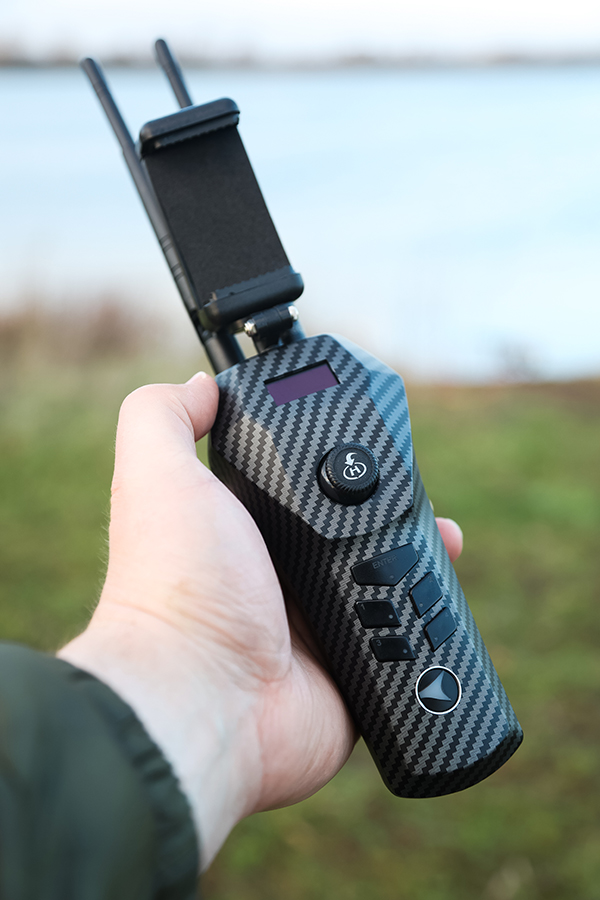 The Hydrobat Fish Finder ensures stable connection with your phone all the way up to 300 metres. It works as your personal scout to investigate the water depth, water temperature and fish location. Zone scanning, fixed point scanning, quick mapping and accurate mapping mode – multiple options of modes for different circumstances. Create your personal unique bathymetric maps of the places you fish. As part of the mapping function, the Catch X Pro will automatically record every potential fishing spot on the app. This means you can easily select the most suitable spot to drop a rig. The sonar scans at a maximum depth of 120 metres and at 55 degrees or 15 degrees depending on how precise you want the readings.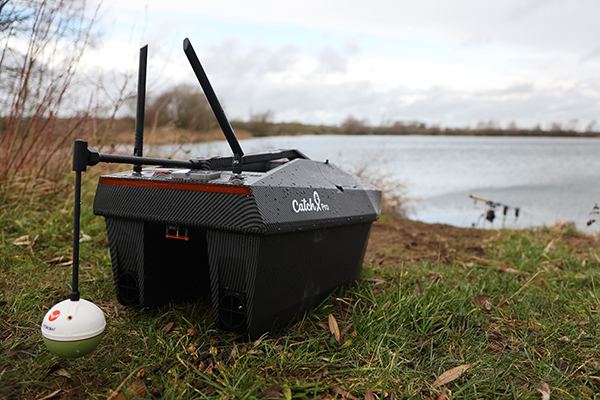 The app is completely free to use and will store all your collected data, allowing you to revisit the same spots precisely every session. A neat feature of the app is that the boat will constantly be upgraded through the free software updates. The app also allows you to connect with other anglers, share catch reports and even your spots (unless you want to keep it a secret).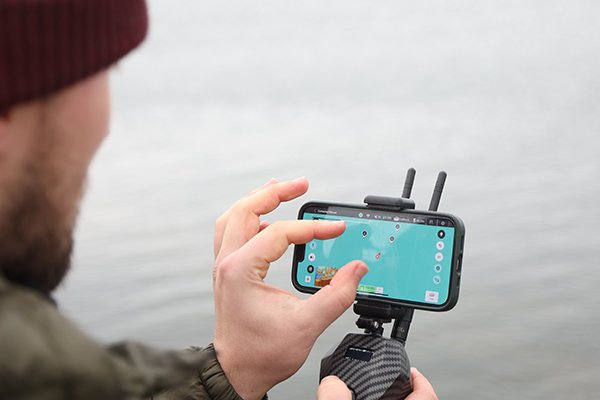 Overall the Rippton Catch X Pro Bait Boat and Hydrobat Fish Finder give you everything you would expect from a bait boat, alongside accurate map readings, large connection ranges and ease of use. The perfect accessory for the angler who loves a bit of tech!
CATCH X PRO BAIT BOAT AND HYDROBAT FISH FINDER
RRP - £1,499
WWW.RIPPTON.COM