TX Extreme Spod/Marker Rod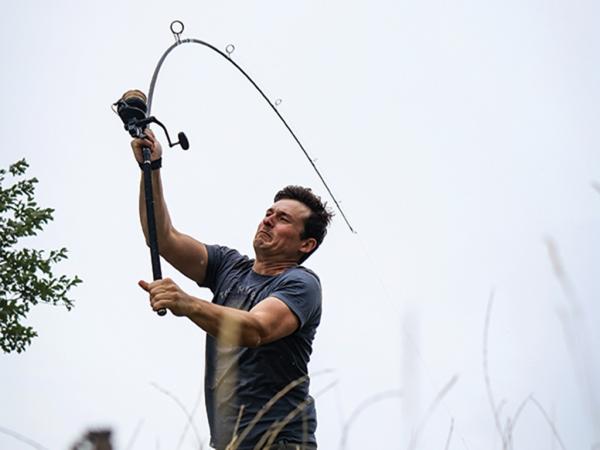 In the August issue we got our hands on the affordable TX Plus Spod/Marker rods from Shimano, a well balanced spod rod which is easily compressed for accurate and efficient spodding at mid to long range. Now we take a look at the TX Extreme Spod/Marker rod, which takes things one step further, with added backbone for more demanding requirements.
While remaining remarkably lightweight at around 400g (depending on model), the Extreme has much more noticeable backbone behind it compared to the Plus model and is therefore the better option for anglers looking to consistently fish at range. Requiring a little more force to compress the rod, the kick-back is that it can launch large spods some serious distances with incredible accuracy! The rod's low weight really helps when continually delivering a payload at long range, helping reduce fatigue when dealing with larger spods and Spombs.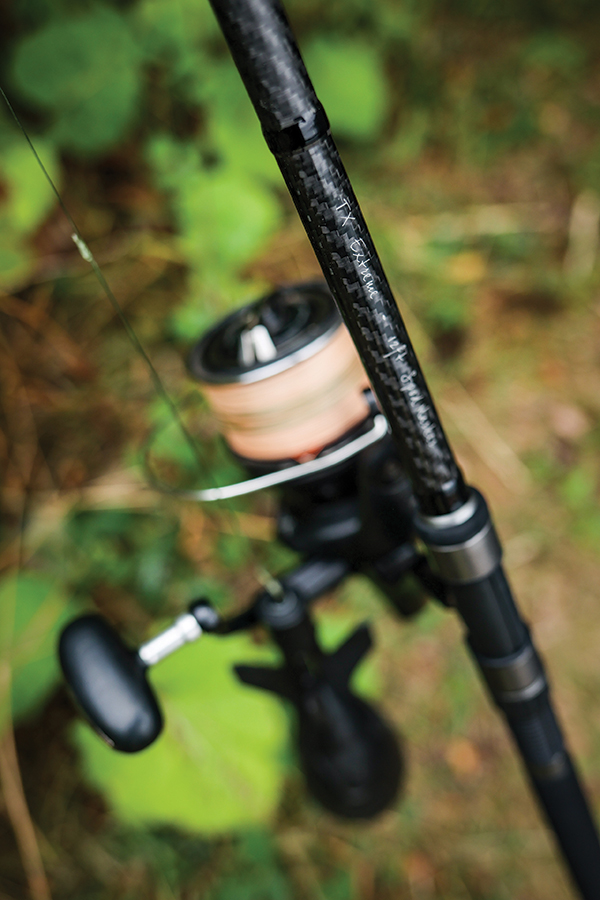 The High Pressure Carbon blank is rated to a 5lb test curve and has a 3K carbon wrap up to the fifth guide for added strength and recovery speed. The rod has an action and cosmetic finish in line with the Intensity rods in the TX-7 range, which is a world record casting rod in itself! A slightly beefier Shimano DPS reel seat locks the reel in place and the full length EVA handle gives greater grip when really pushing this rod to the limits for extended periods of spodding! When combined with a Shimano Ultegra Spod reel, this really is a dream combination to use and balances perfectly.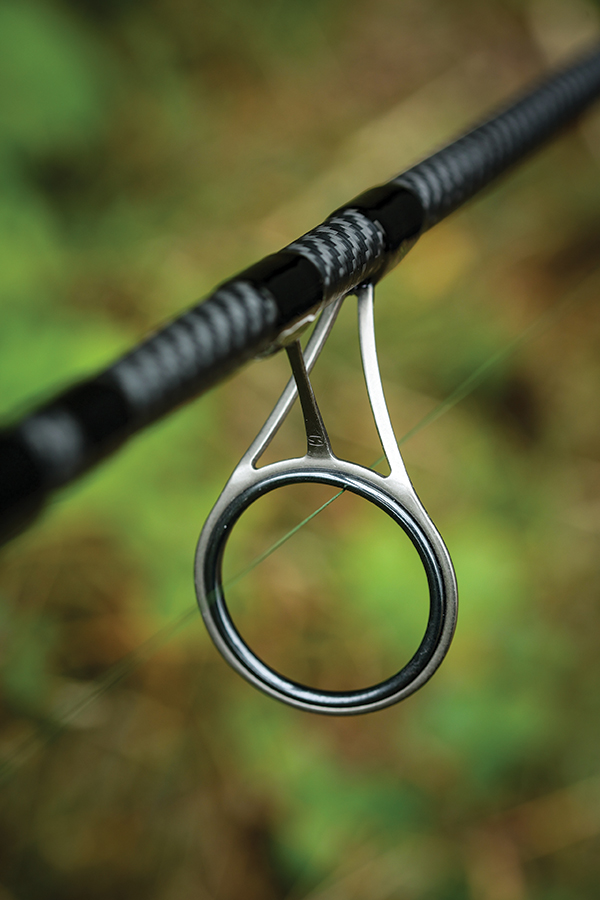 When it comes to marker work, the stiff and responsive blank transmits huge amounts of information through the blank to the user and Shimano has even incorporated some very handy depth marker wraps for accurate plumbing!
As should be the case, the Extreme Spod/Marker rod ensures you can accurately plumb and Spomb at any range you choose to fish, ensuring you can make the most out of every opportunity that presents itself! However, this really is more of a specialist tool suited to anglers who are capable of compressing stiff rods and may be too powerful for some less experienced casters, leading to a loss of accuracy. As such, if range doesn't come into your fishing, the PLUS model will certainly be more than capable, but if extra range will make the all-important difference then it's safe to say that this model will take your fishing to the Extreme.
TX EXTREME SPOD/MARKER ROD
RRP - £184.99
Website - Fish.shimano-eu.com